In the same way that egg foo young is the probably result of someone describing an omelette to a Chinese cook, chiffon cheesecake appears to be the product of a Filipino hearing the term 'cheesecake' (probably from an occupying American) and then colliding a local cake recipe with a block of cheese. Filipino chiffon cheesecake is made by making two chiffon cakes, sandwiching them with sweetened cream cheese, covering with more sweetened cream cheese, and then (unbelievably) grating over with hard cheese. Oddly, the cake does not really taste of the grated cheese. It is all about the lovely chiffon sponge and the cream cheese filling. The added hard cheese adds a lovely, salty note of the kind enjoyed with salted caramel. It is a beautiful thing.
The correct cheese for this is Kraft Eden processed cheese, but that is not found outside of the Philippines. Anywhere else, your best bet is Cheddar.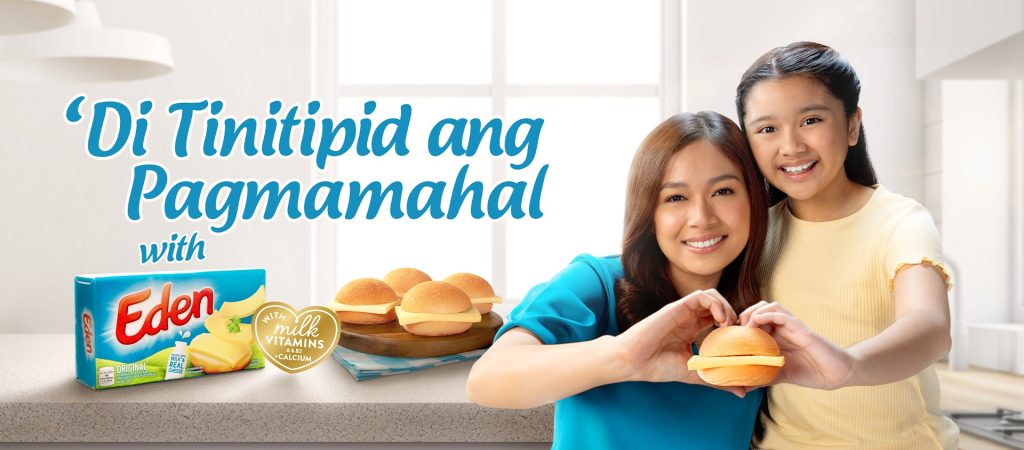 Lots of Filipino dishes use American soda brands. This one uses Fanta. Tango will also suffice. The chiffin cake recipe given here is a more successful update to our pandan chiffon cake.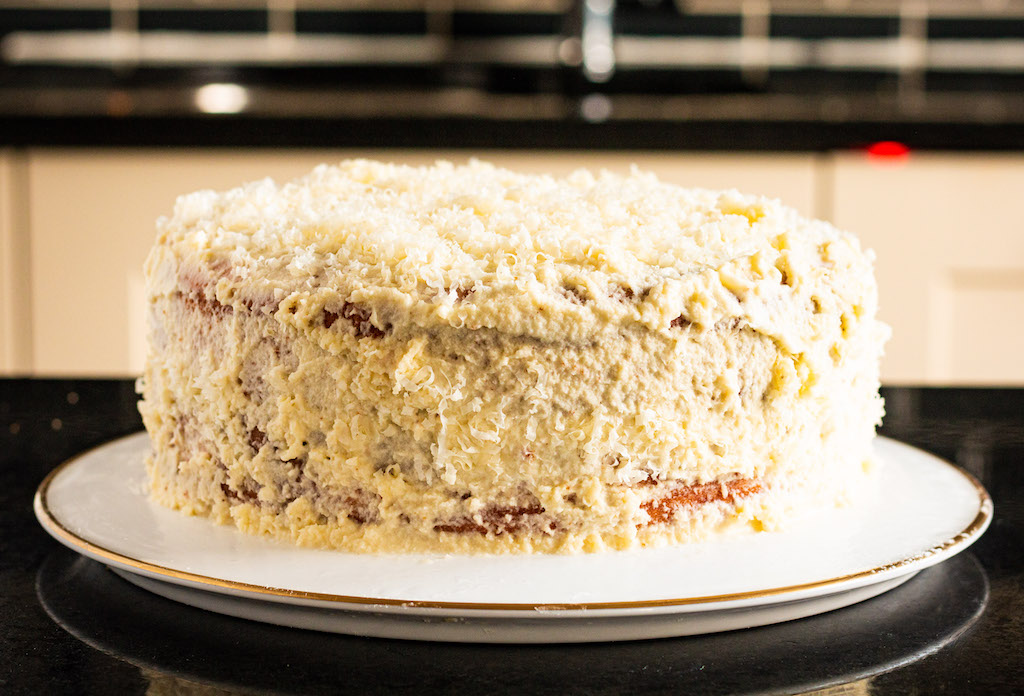 Print Recipe
Chiffon cheese cake (Filipino-style)
Ingredients
For the cake base mix:

6 egg yolks

0.75 cups sugar

0.25 cups vegetable oil

90 ml Fanta

0.5 tsp vanilla extract

1 cup plain flour

0.5 cups cake flour

0.5 tbsp baking powder

0.5 tsp salt

For the cake meringue mix:

6 egg whites

0.25 cups sugar

0.25 tsp cream or tartar

For the icing:

0.5 cup softened butter

0.5 cup cream cheese

0.25 cup double cream

0.25 cup condensed milk

For the topping:

1 cup Cheddar cheese, finely grated
Instructions
1
Heat an oven to 180˚C and line two round sandwich cake tins with baking paper circles.
2
Begin by making the cake base mix. Mix the sugar and yolks and whisk until pale. Add the other wet ingredients and whisk again until smooth. Combine the dry ingredients in a bowl add them to the mix and mix smooth.
3
Next, make the meringue mix. Whisk together the whites and the cream of tartar. Then gradually add the sugar while whisking to soft peaks. Fold the meringue mix into the base mix a third at a time.
4
DIvide the mix between the two tins and bake for 30–40 mins until golden and springy. Cool upside down (fully), release and turn out.
5
Make the icing by combining all the ingredients with a hand whisk. Spread the icing over one of the cakes, add the other on top and then ice al over with the res of the mix. Finely grate the Cheddar over the top.