In its 400-page love letter to Bombay, the team behind Dishoom paint an evocative scene of a third meal of the day in the Colaba district of the city. Among the recipes provided are the famous gunpowder potatoes from the restaurant menu. I think that many people order this dish simply because of the cool name. Gunpowder potatoes are a side dish, and need to go with something, and Dishoom recommends its own lamb raan, which is a slow-cooked, pulled dish of spiced baby sheep.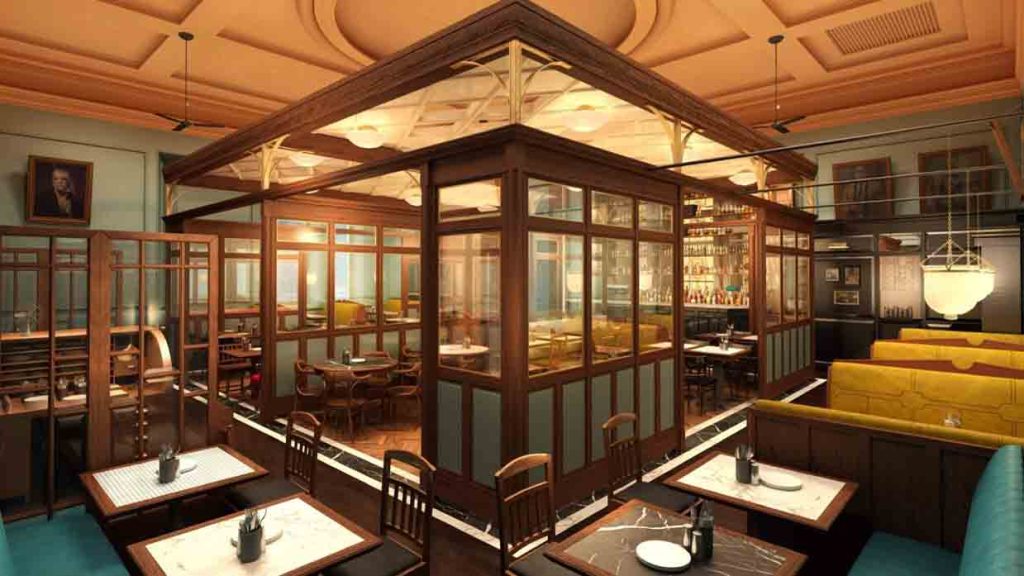 In the book, Dishoom mentions that potatoes are not native to India and were introduced by the Portuguese. This is indeed the case. The British, however, took everything one step further. American economist Adam Smith had worked out that a labourer could be nutritionally maintained by a smaller plot of land if he ate potatoes instead of rice – Smith wrote four paragraphs on the topic in Wealth of Nations.
The notoriously psychotic, state-sponsored pirate agency known as the East India Company latched onto this idea because Smith's arithmetic meant that if the British Raj bribed the indigenous Indian people to plant potatoes, then not only would the locals be grateful, but there would also be more locals per square foot of agriculture – all of whom could be put to work building railways and the like. In 1814, a typically patronising letter was written home by the casually racist wife of one of the colonial overlords, who wrote of the Indian potato:
"The natives are all fond of it, and eat it without scruple."
You can visit our local Dishoom at 32 Bridge Street, Manchester M3 3BT. Call +44 161 537 3737 for a table.
Print Recipe
Ingredients
500g baby new potatoes

Half tsp cumin seeds

Half tsp coriander seeds

Half tsp fennel seeds

1 tbsp vegetable oil for brushing

6 spring onions, finely chopped

5g fresh coriander leaves, finely chopped

3 green chillies, finely chopped

Half tsp sea salt flakes

25g butter, melted

2 tbsp lime juice

1-2 tsp garam masala (see notes)
Instructions
1
Boil a large pan of salted water. Add the potatoes and cook until just tender (12–15 mins). Drain and allow to dry in a colander for about a minute. Toss them in a bit of oil in a roasting tin
2
Meanwhile, toast all the seeds in a hot dry frying pan for 2 minutes until fragrant. Crush and add to a large bowl with the onions, coriander and chilli.
3
Heat a grill to high and grill the potatoes on each side until golden and crispy. Add them to the bowl with all the other ingredients, season with salt and then add the butter and lime juice. Mix to combine. Sprinkle with the masala and mix again.
Notes
The original recipe calls for 'kabab masala,' which is a blend of garam masala, fenugreek, chaat masala and salt. A pre-made garam masala mix is easier, if less authentic.