The Nosey Chef is staring to ponder which of our recipes has the oldest origin. Meatballs date from about 200BC – which is pretty old. Fishcakes, however, while sharing their Chinese roots with meatballs, may be far older, with estimates suggesting that are a much as 4000 years old. While modern, up-scale fishcakes use fresh fish, the original appears to be a means of using up leftover cooked fish. As a vehicle for leftover poached salmon, the king of recipes has to be fishcakes.
The 'probably nonsense' origin take goes like this:
A fisherman, in what was probably the east coast of modern China, worked out that the A1 best way to maintain domestic bliss was to use leftover and/or scrap fish to make little fried cakes. He fed his morsels to the many wives of Emperor Shun. Shun is regarded as one of the co-called ancient Three Sovereigns and Five Emperors, and may actually me entirely mythological. The fishcakes are said to restore appetite; which, as a medical notion, is not entirely surprising as fish is great for the digestion. Shun was enchanted by the change in demeanour among his wives (happy wife, happy life), so he asked the fisherman to teach others how to make the cakes. The daughter recipes of Chinese fishcakes are many and live on in those hundreds of deep-fried balls of dim-sum snacks so popular all over the world.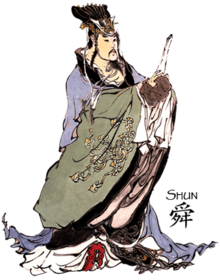 This recipe takes the basics from Chris Horridge and adapts them to pre-cooked salmon, both in horror of the original purpose of the dish, and also because we recently cooked an entire fish because it was just £6 in Tesco. Mustard is added … because mustard. The use of an oven to bake these off removes the uncertainty of pan frying, but removes the slickness of the oil. Therefore it is essential they are served with something creamy like tartare sauce or creamed horseradish.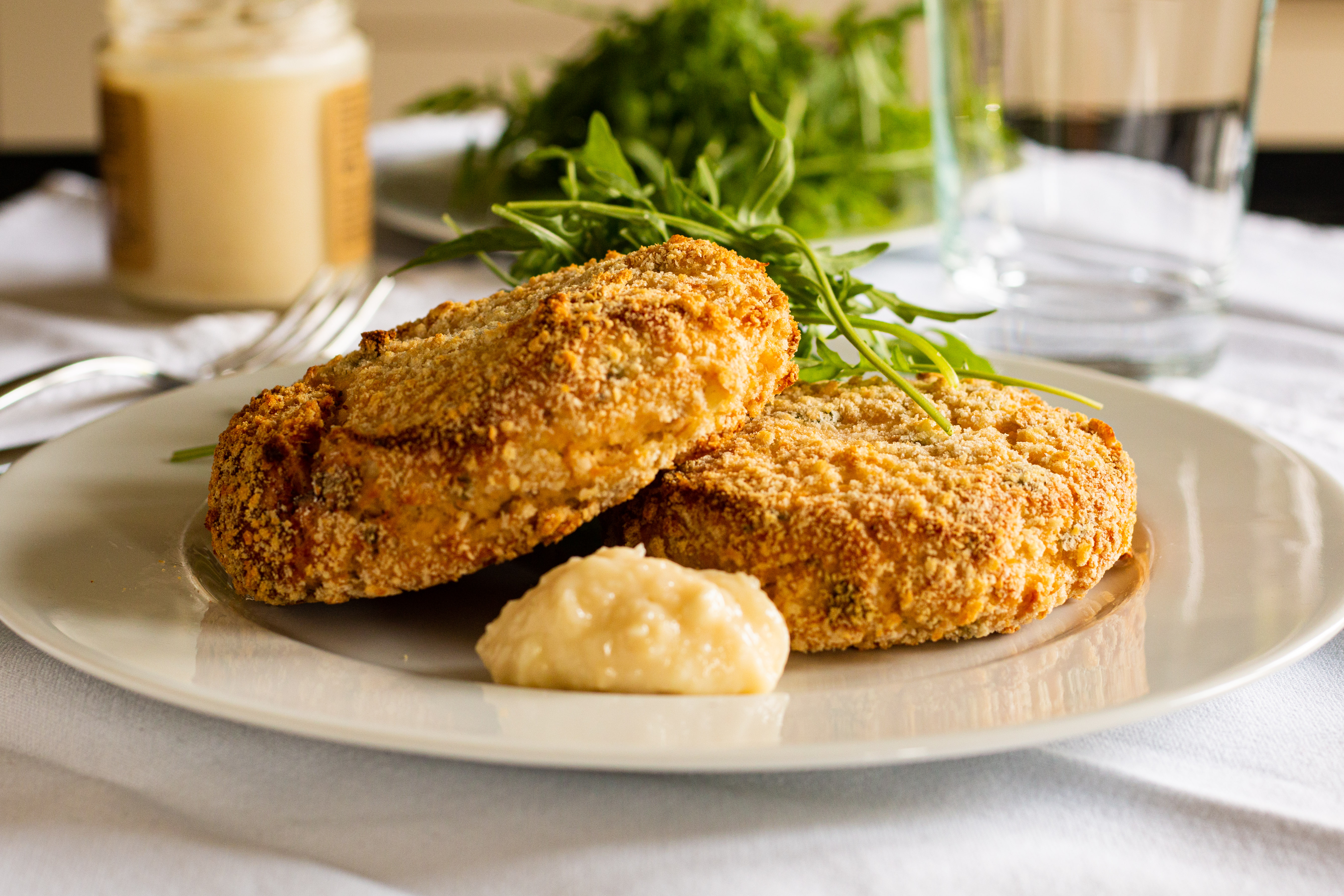 Print Recipe
Ingredients
For the cakes:

200g potatoes, steamed and mashed

200g poached salmon

30g flat-leaf parsley, chopped

Juice of 1 lemon

2 tbsp English mustard

Sea salt and freshly ground black pepper

**To coat:

200g breadcrumbs

2 eggs

100g plain flour
Instructions
2
Combine all the fishcake ingredients in a bowl and shape into 4 flattish rounds.
3
For each cake, sequentially coat them in flour, egg and breadcrumbs using separate wide bowls for each step. This is a legendarily messy procedure.
4
Place the finished fishcakes on a baking tray and bake in the oven for about 15 mins until golden.
5
Serve with salad and tartare sauce or creamed horseradish. Chilli sauce is a great addition here too.