There really are not that many classic recipes that were invented by a 12 year-old. When young teenagers get in a kitchen, it is usually to heat up Pop Tarts or to spread peanut butter between two slices of inexpensive white bread. Not so for Pedro Solari. One afternoon in the 1960s, his mother was run ragged trying to make lunch for 60 guests. The plucky young Pedro offered to make ceviche.
However, at the time, ceviche took literally ages to make. Fish was marinaded in lime juice, orange juice and milk for hours, or even days. But, with guests arriving on the driveway, Pedro had no time for that. He finely cut up some sole, added chilli, onions salt and lime juice and served it immediately. By the time the dish hit the table, the fish was delicately cured and wonderfully soft.
In a flash, Solari had invented modern ceviche. These day, no Peruvian menu is complete without ceviche among the starters. The dish traditionally uses sole as it was considered 'by catch' in Peru. Upscale versions use sea bass. Cutting he fish white small is key to the rapid cure.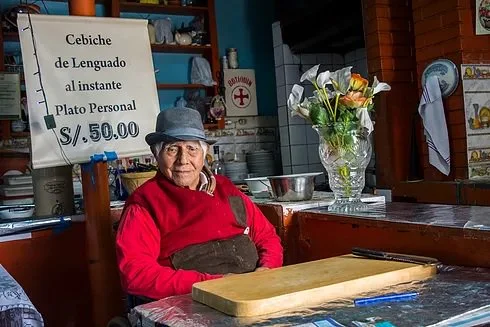 The 20-seater Cevicheria de don Pedro Solari can be found at Jirón Cahuide 989, Cercado de Lima 15072, Peru. Pedro Solari still makes every dish himself.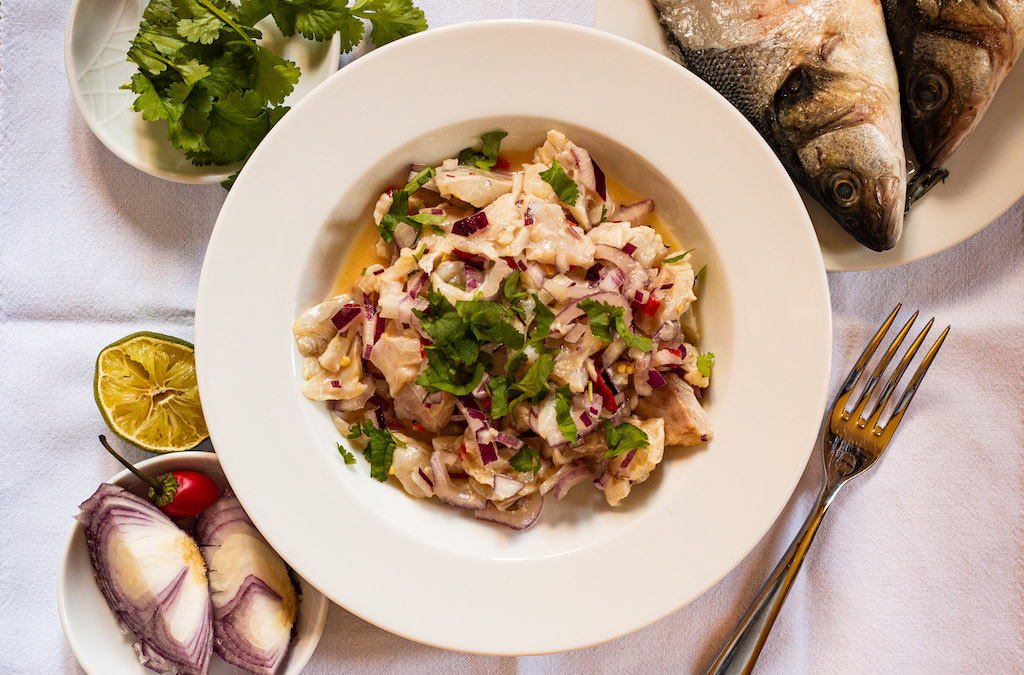 Print Recipe
Ingredients
For the marinade:

250g fresh sea bass or sole, filleted, skinned and diced

1 red onion, finely chopped

Squeeze of lemon

1 red chilli, chopped

Juice of 2–3 lemons (see notes)

Good pinch of salt

To finish:

Handul of coriander, chopped
Instructions
1
Soak the onion in cold water for 10 seconds, drain and squeeze over some lemon to stop it becoming bitter.
2
Combine all the marinade ingredients in a bowl, mix for a couple of minutes.
3
Add the coriander and serve.
Notes
It is common to switch the lemon juice for lime, and add the juice of half an orange.