The Front Porch Swing is a summer refresher with its origins in Spanish sangria. Wine is mixed with something stronger, and a fruit salad is added. This long, cold drink was invented in some time after 2003 by H Joseph Ehrmann of Elixir in San Francisco, and leans on white wine rather than red as the base.
Elixir can be found at 3200 16th St., San Francisco, CA 94103, USA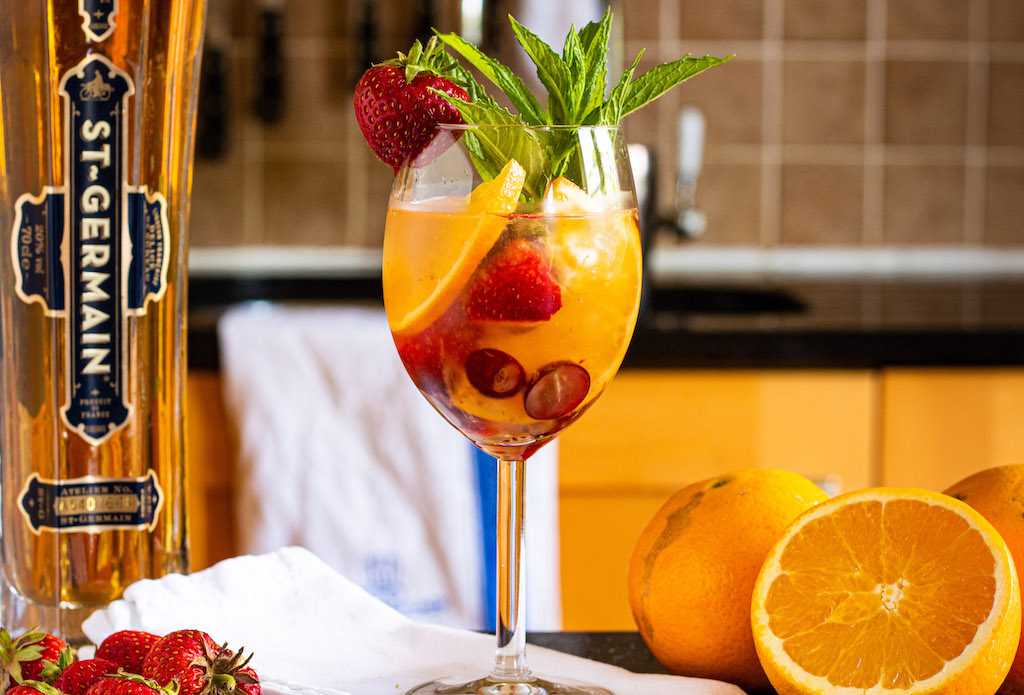 Print Recipe
Ingredients
75ml dry white wine

35ml cucumber vodka (see notes)

25ml St Germain elderflower liqueur

10 mixed grapes, halved

1 strawberry, halved

1 slice of orange, halved

1 sprig of mint
Instructions
1
Shake all the ingredients with ice and pour unstrained into a wine glass. Swap out the mint sprig for a fresh one to garnish.
Notes
You can spoof cucumber vodka by putting sliced cucumber in some Russian Standard for a few hours. Strain to use.