'Saff mash' was the kitchen colloquial for 'saffron mashed potatoes' at Bibendum on the Fulham Road on London where Simon Hopkinson was head chef for owner Terence Conran.
Saff mash was invented when Hopkinson was sitting in Restaurant Michel in Marseiile in 1983. He had the dog end of the juices from a bouillabaisse in his bowl, and started adding potatoes and mashing them into the residual juices. Enchanted by the taste, Hopkinson set about creating a mashed potato dish that evoked the idea of a bouillabaisse without using biblical quantities of Côte d'Azur fish.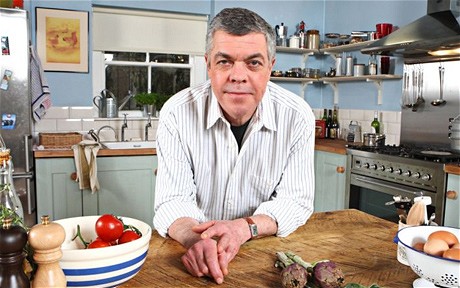 Bibendum is now run by Claude Bosi and can be found at Michelin House, 81 Fulham Road, Chelsea, London SW3 6RD. Restaurant Chez Michel can be found at 6 Rue des Catalans, 13007 Marseille, France.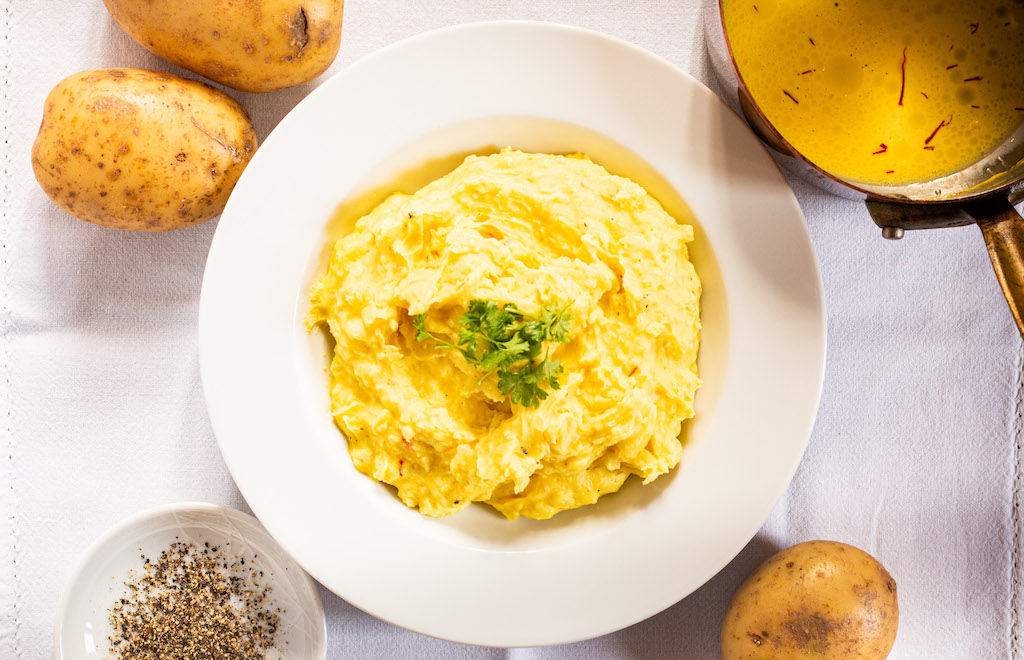 Print Recipe
Ingredients
1kg floury potatoes, peeled and chunked

Fish stock

1 tsp saffron

1 clove garlic, finely chopped

200ml milk

200ml extra-virgin olive oil

Tabasco sauce

Sea salt and freshly ground black pepper
Instructions
1
Boil the potatoes in the fish stock with some salt until tender.
2
Separately, heat the milk, cream, garlic and saffron, turn off the heat and cover to infuse.
3
Once the potatoes are done, add the oil to the milk and gently reheat.
4
Mash the potatoes, ideally through a mouli-légumes or a potato ricer. Put the potatoes in a stand mixer, run it and add the milk mixture. Add Tabasco and seasoning to taste.