The 'buck' family of cocktails encompasses those that include either ginger ale or ginger beer as a mixer. They got their name when whiskey was added to a Horse's Neck to give a 'kick.' The same derivation gives us 'mules,' including the popular Moscow Mule.
Thew Apple Buck was invented by British cocktail impresario Wayne Collins. Collins began his career behind the bar when he saw Tom Cruise in the 1988 film Cocktail. Collins mused:
"I could do that – go to New York, sling whisky and wink at the girls."
Collins has been so successful that he now consults for film premieres and the BAFTAS, and has been responsible for training countless bar staff all over the world.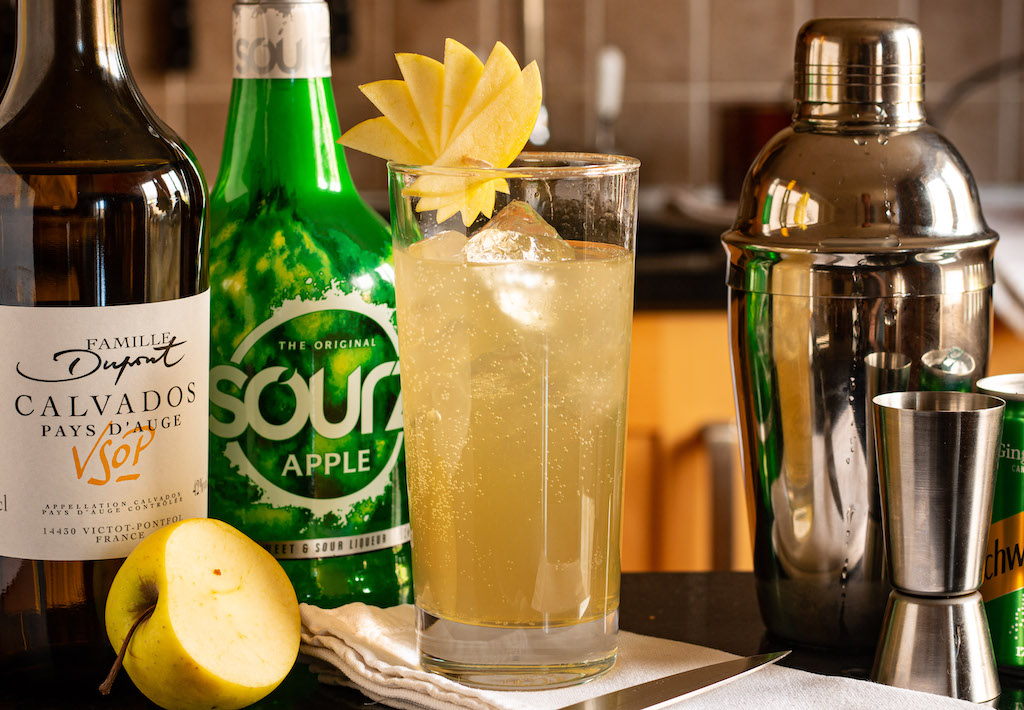 Print Recipe
Ingredients
50ml calvados

15ml sour apple liqueur

30ml apple juice

15ml lime juice

Ginger ale to top
Instructions
1
Shake the first four ingredient with ice and strain into an ice-filled highball. Top with ginger ale and garnish with an apple fan.