As a winter warmer, the Whisky Mac has few equals. I can remember learning to ski in the harsh conditions of the Scottish Cairngorm mountains. My father would keep our spirits up with a little snifter of Whisky Mac from a hip flask. I think I may have been as young at 12 when I got a taste for this simple concoction of whisky and green ginger wine. Later, I would go shooting with my dad – we would stock our hip flasks with the stuff, and take a wee draft while waiting for the birds to come up onto the guns. There are few things more viscerally chilling than standing in a frozen turnip field in a pair of rubber wellies, holding a freezing cold gun while the beaters flush out exactly zero game. The Whisky Mac became the highlight of the day.
Now, the history of the Whisky Mac has been completely obscured by the inability of keyboard jockey historians to understand that Colonel Hector 'Fighting Mac' MacDonald and Colonel Sir Claude MacDonald were not the same person.
The Whisky Mac is definitely named after a Colonel Macdonald who invented it in the time of the British Raj rule over India. Specifically, it is said that the drink was invented in 1899 by Fighting Mac while he was serving in India during disturbances around the McCartney-MacDonald line. Ginger was said to ward off cholera, so the officers would neck ginger wine, eventually mixing it with a good old Scottish dram to create the Whisky Mac.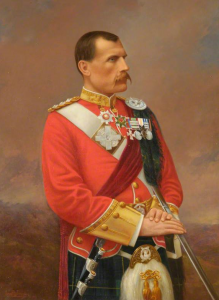 The problem with this idea is that the McCartney-Macdonald line was not associated with the family name of Hector MacDonald. Rather, it was named after the line of MacDonalds that includes Sir Claude MacDonald, serving in Peking at the same time 'Fighting' was in India. It was Claude who proposed the McCartney-MacDonald border line to the Chinese, and it is him whom the border is named after. 
The confusion is made worse by bloggers and amateur historians posting photographs, paintings and Vanity Fair caricatures of both MacDonalds, and captioning them with the wrong name.
The Nosey Chef would like to think that Fighting Mac was the man who came up with the drink, if only for the fact he was a proper Victorian schoolboy hero. However, it is likely that the truth is far more mundane.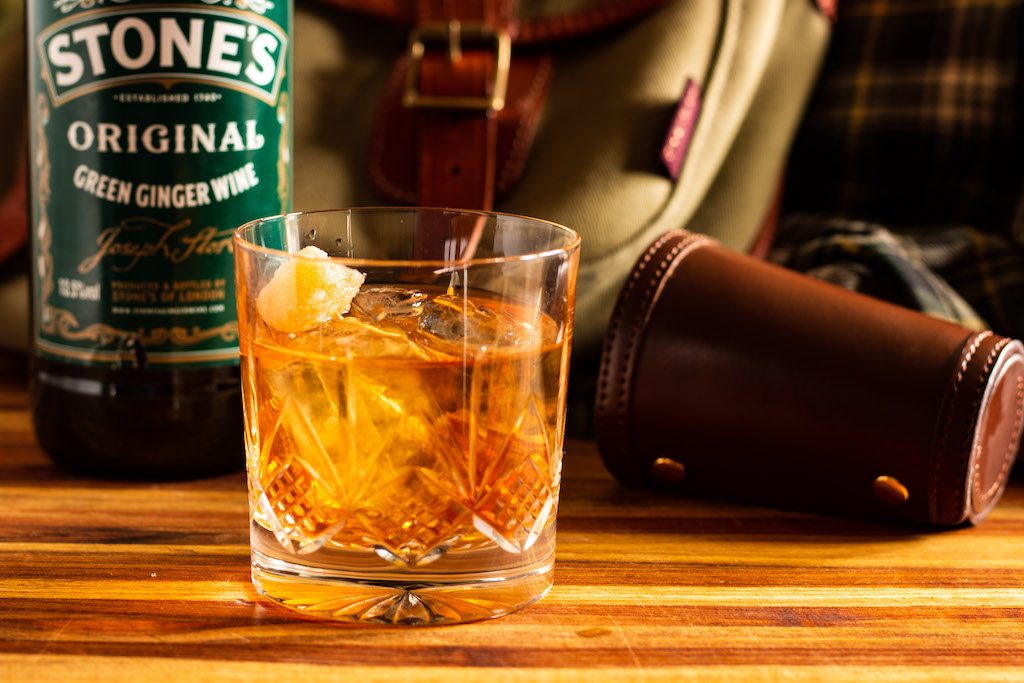 Print Recipe
Ingredients
45ml Johnnie Walker Black Label whisky

35ml Stone's Green Ginger Wine
Instructions
1
Stir the ingredients with ice in an Old Fashioned glass. Garnish with a piece of candied ginger.