Bagnet is a Filipino dish of fried pork belly. It originates from Ilocos in the northern Philippines, and is considered to be one of the most craved-for meat dishes in the entire country. This is not surprising, as bagnet is a mouth-watering, unholy union of slow-cooked, tender pork belly and a deep fat fryer. Could there possibly be anything better than that?
Bagnet is so popular that is featured prominently in the 2017 Filipino film I'm Drunk, I Love You, in which female star Maja Salvador invented the 'Bagnet Dance.'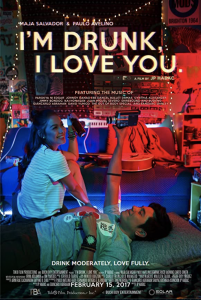 For our bagnet, we followed the recipe from Panlasang Pinoy, but added some spicy schmoo to the cooking water for a bit more flavour.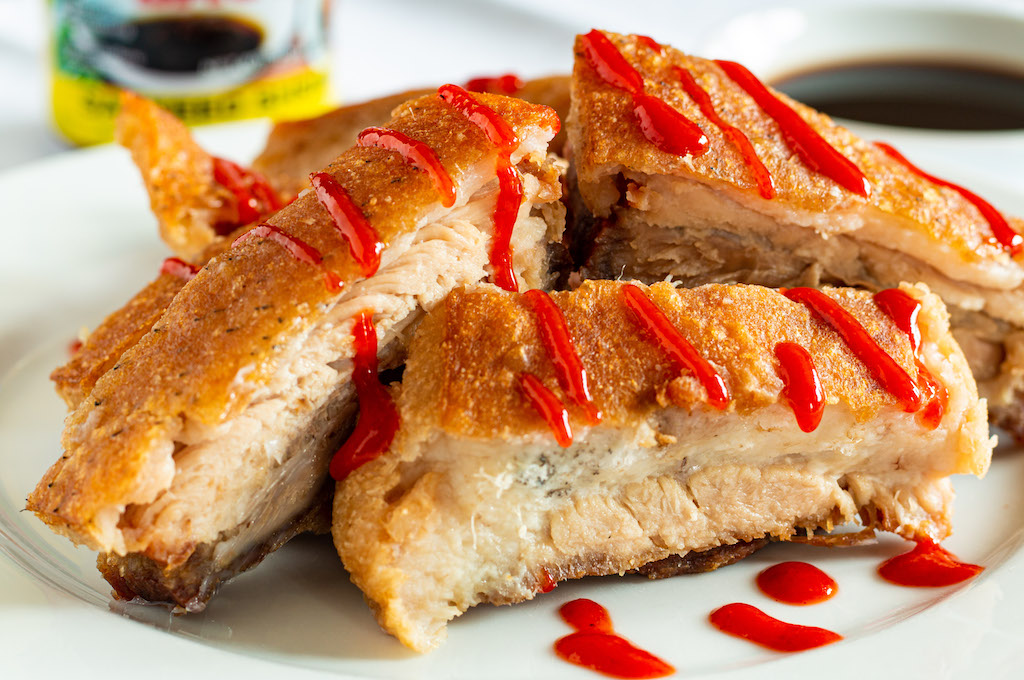 Print Recipe
Ingredients
1kg pork belly

Whole star anise

12 black peppercorns

6 whole cloves

8 whole juniper berries

Bouquet garni made of tied bay leaf, thyme and parsley stalks

Salt
Instructions
1
Put the pork, all the spices, the bouquet garni and a big pinch of salt in a pan. Cover with water, bring to the boil and simmer covered on low for 2.5h.
2
Heat a fryer to 170˚C. Pat the pork dry with kitchen paper. Lower the pork into the fryer and cook for about 15 mins until crisp (you may need to portion the pork ups a bit if it will not fit in your fryer basket).
3
Serve with a fermented shrimp paste dip.