Sauce Robert is one of the oldest sauces in classic French cooking, and is an absolute classic accompaniment to grilled pork.
In the early 19th Century, chef hat and vol au vent inventor Marie-Antoine Carême (1784–1833) nerded out by categorising the 78 sauces of le grande cuisine. Notably, of those 78 sauces, only two appear in any earlier cooking texts – these were sauce Robert and remoulade. This, however, is only a hint at how ancient this sauce is.
Sauce Robert makes an its first appearance in Guillaume Tirel's (1310–1395) Le Viandier, which was written in the early 14th Century when Tirel (aka 'Taillevent') was master cook to Charles V of France. Robert appears as 'Pastes de poules a la saulce robert,' but without a method for the actual sauce.
The sauce pops up in print again as an accompaniment for roast children in Charles Perrault's 1697 version of Sleeping Beauty. In this telling of the tale, the batshit-crazy Ogress Queen Mother asks that her chef prepares the young Queen's children, and then the queen herself with sauce Robert. The chef tricks the cannibalistic QM by cooking other meats (lamb, goat and hind). The QM works out the deceit, and prepares a vat of snakes to see off the chef. In the end, it is the nasty Ogress who ends up being stung to death in a writhing, hissing frenzy.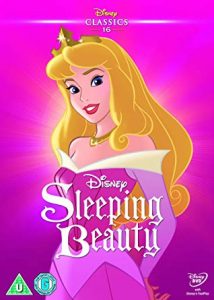 Sauce Robert is a 'daughter' sauce of demi-glace, which is, in turn a daughter sauce of espagnole. Making a proper French demi-glace at home is a huge headache, so we have produced a simplified recipe for home cooks here.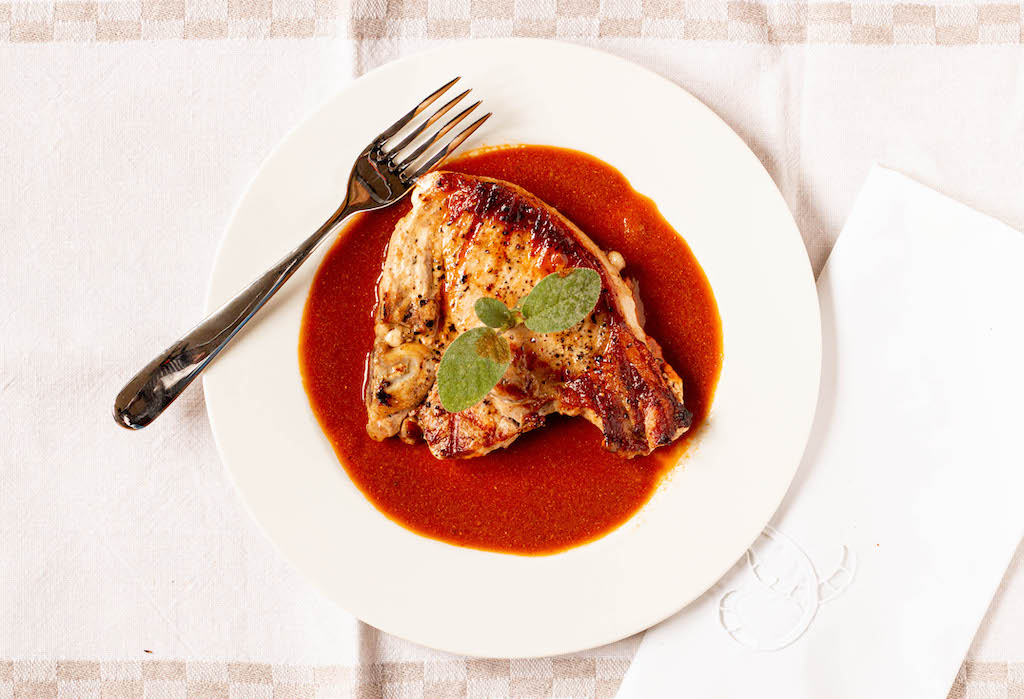 Print Recipe
Côtelettes de porc à la sauce Robert
Ingredients
For the pork:

1 tbsp oil

4 pork chops, rind removed

For the sauce Robert:

75g butter

2 onions, finely chopped

400ml white wine

600ml demi-glace (requires prep; see article above)

Pinch sugar

2 tsp English mustard diluted with a little water

Sea salt and freshly ground black pepper
Instructions
1
Season the pork with pepper and salt in that order. Heat the oil in a grill pan until mental hot. Grill the pork for about 4 minutes on each side until cooked (60˚C in the centre). Rest for 10 mins.
To make the sauce Robert:
2
Gently fry the onions in the butter until soft without colouring. Add the wine and reduce by two thirds. Add the demi-glace and simmer for 10 mins. Strain the sauce through a sieve and pass (press with the back of a spoon through the mesh) as much of the cooked onion as will go through quite easily. Off the heat, add the sugar and mustard. Do not boil the sauce after the mustard is added.
3
Serve the pork in the centre of a plate and spoon the sauce around. Consider mashed potato and a green veg as sides.