One of the finest things that pops up in summer time is new potatoes. Simon Hopkinson has a bit of a thing about them, and he insists that they are peeled before cooking, He admits to having spent a decent amount of time seated in restaurant of all types carefully peeling his new potatoes while bemused waiting staff looked on.
If that is true, then Hopkinson had best avert his eyes while we roast off these baby news with skins and all. They are glorious.
Thanks go to Great British Chefs for the method and the confidence to just sling tiny tatties in the oven with oil and herbs.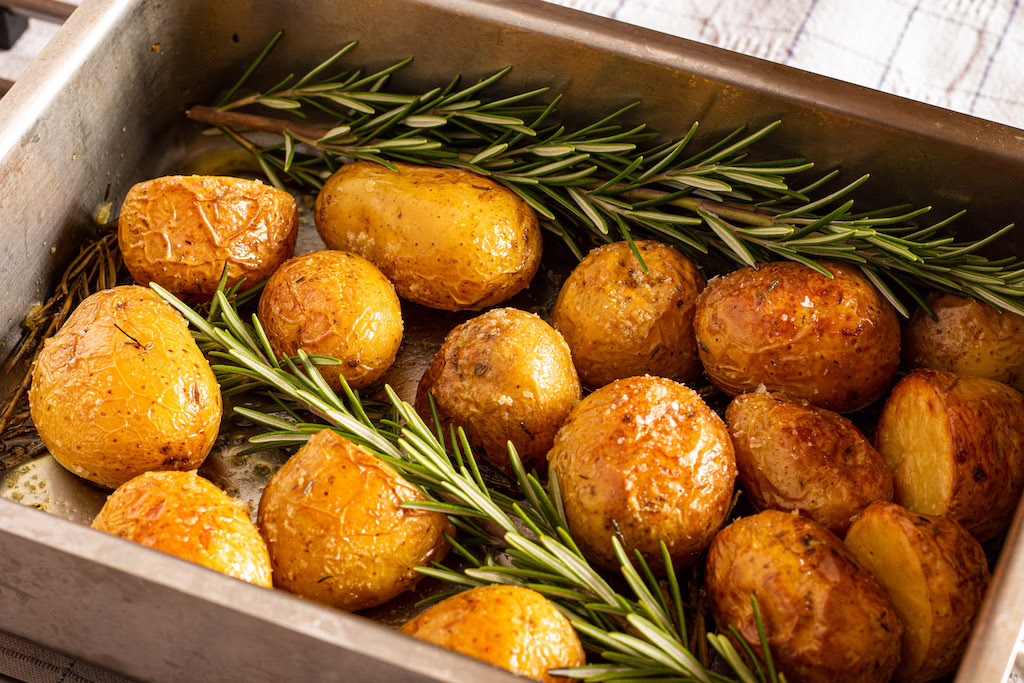 Print Recipe
Ingredients
500g new potatoes (halve any large ones)

2 sprigs of fresh rosemary

2 sprigs of fresh thyme

Olive oil

Sea salt
Instructions
2
Put the potatoes in a roasting tin with the herbs. Drizzle in a good load of olive oil, and toss the potatoes in it to coat them thoroughly. Sprinkle over quite a bit of salt. Roast the potatoes in the oven for 1 hour, shaking occasionally.
3
Remove the potatoes from the oven and chuck some more salt over them. Serve hot with a main meal or cold as a snack.