In the canon of ridiculously easy roast chicken recipes from top chefs, two stand out as having almost no ingredients, and no visible means of preventing drying. These are a simple trussed chicken per Thomas Keller, and the other is this one by Antonio Carluccio. While Simon Hopkinson goes to great care to baste his bird with improbable amounts of butter, both Carluccio and Keller just assemble the thing, and chuck it in the oven at one temperature and hope for the best.
Of course, there is no 'hoping' going on. Both chefs have worked to achieve chickeny perfection despite an intervention-free cooking period.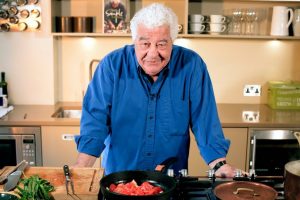 While we prefer the Hopkinson chicken for flavour, if you fancy an Italian twist to your Sunday roast, and you need time to mix cocktails for your guests, then this version with wine and garlic is a method worth knowing. You also get a cheeky side dish of roasted garlic too. The recipe is from Antonio Carluccio's The Collection.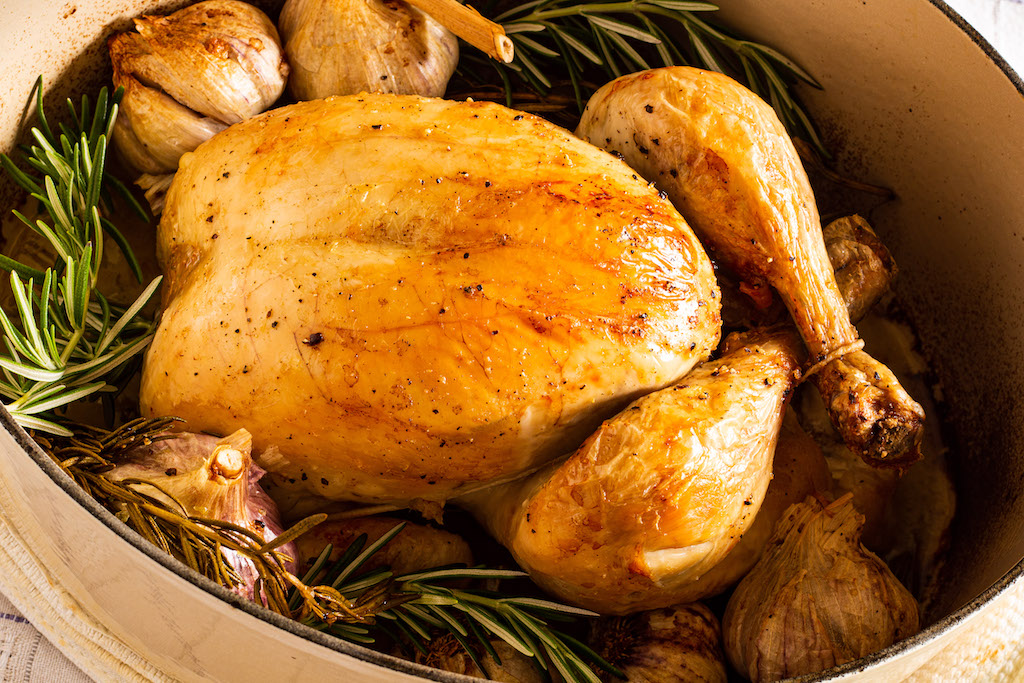 Print Recipe
Pollo al rosmarino e aglio
Ingredients
1 free-range chicken

8 whole heads of garlic, outer white skin rubbed off

2 large sprigs of rosemary

6 tbsp olive oil

150ml dry white Italian wine

Salt and freshly ground black pepper
Instructions
2
Place the chicken in an oven Dutch oven, and add the garlic and herbs. Pour over the oil, season, and then get your hands in and smother the bird with the seasoning, oil, herbs and garlic.
3
Place the chicken uncovered in the oven for 45 mins. At the 45 min mark, pour over the wine, and return to the oven for a further 45 mins.
4
Let the chicken rest for a while before jointing and serving to the table in a warm dish with the garlic as a side.