Originally named the 'Coffee Cocktail' on account of its appearance, the Porto Flip first appeared in Jerry Thomas's 1862 The Bartender's Guide: How to Mix Drinks; A Bon Vivant's Companion.
Flips, as a style of cocktail usually contain egg yolk or whole egg, simple syrup, double cream, and a spirit – the result being a rich, creamy drink. In this way, an egg nog is sort of a form of Flip.
The Porto Flip disregards the cream and relies on the depth of flavour in the Port to smart the required luxury. Do I like it? Not really. As Simon Difford says:
"Something of a meal in a glass."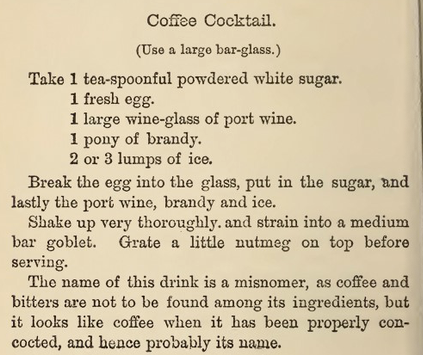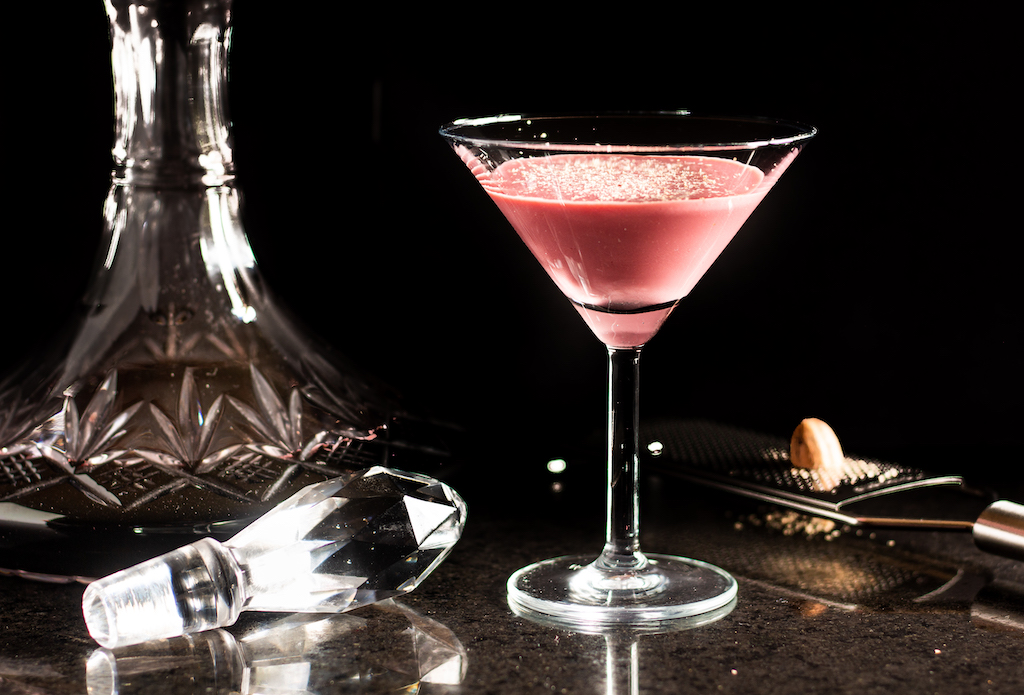 Print Recipe
Ingredients
15ml brandy

45ml red port

10ml egg yolk
Instructions
1
Pour all ingredients into cocktail shaker filled with ice. Shake well.
2
Strain into cocktail glass.
3
Sprinkle with fresh ground nutmeg.