If you ever get frustrated by those pies that gastropubs do whereby they make a casserole, stick a square of puff pastry on top and call it a pie, then spare a thought for the Italians.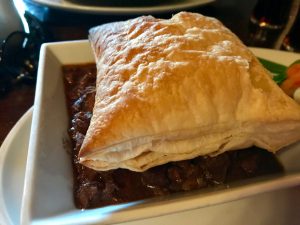 Pasticcio were once pies in the grandest style. They were made in the kitchens of Renaissance noblemen, exactly in the style of Elizabethan English cooks. One imagines towering masterpieces of ornate pastry packed to the gunwales with rich game and oozing with thick, wine-based sauces.
It is true that the Italians still make pasticcio this way, but the term has come to mean any baked dish, including ones with no pastry in them whatsoever. Anyone who has put pasta in a dish, smothered it over with cheese and stuck it in the oven has made a pasticcio. In this way, even USA-style 'mac and cheese' is a pasticcio.
It gets worse for the Italians though. They have another word that can mean 'pie,' and that is 'torte.' Only torte also means 'cake.' Pity any Italian trying to order a proper pie in the 21st Century.
The recipe given here is a rich, creamy, pastry-less pasticcio of Northern Italian origin (the clues to origin being the butter base and the slug of cream) from the pen of Anna Del Conte.
Our porcini mushrooms were a great find from the outdoor FAB Market in Whaley Bridge, Derbyshire, where we met with Bengt and Deb of Get Funghi who forage mushrooms both locally and on the island of Orust in Bohuslän on Sweden's West Coast. Dried porcini are £4 for about 18g.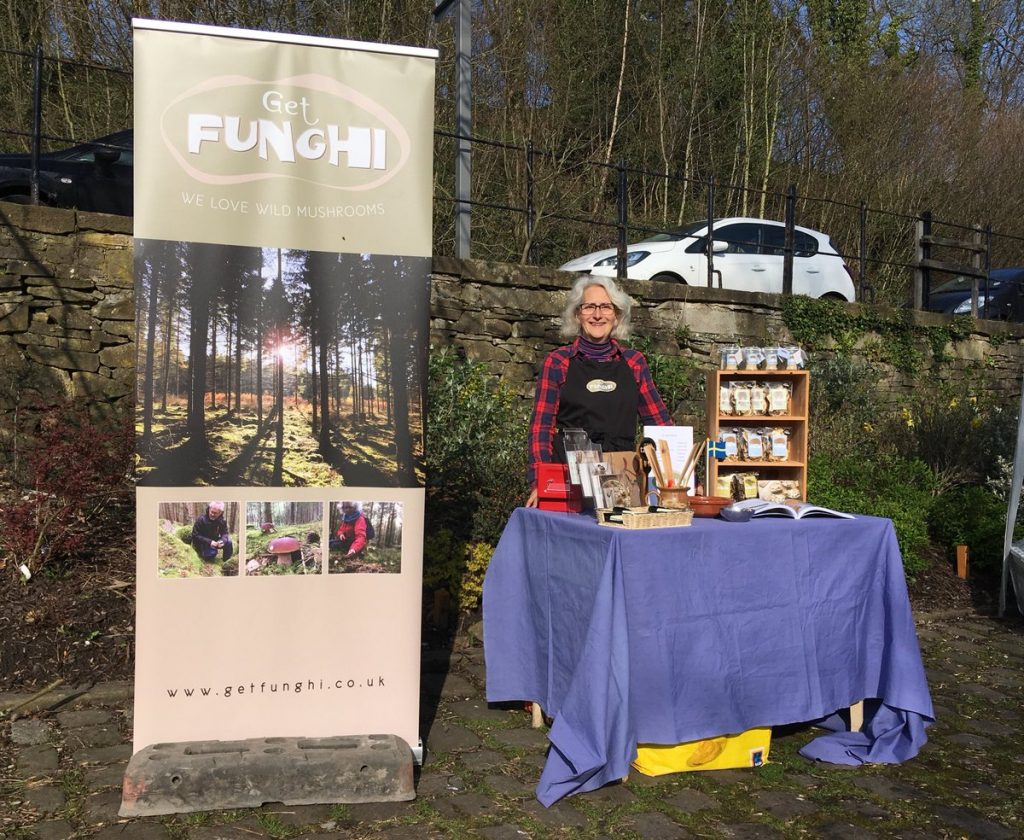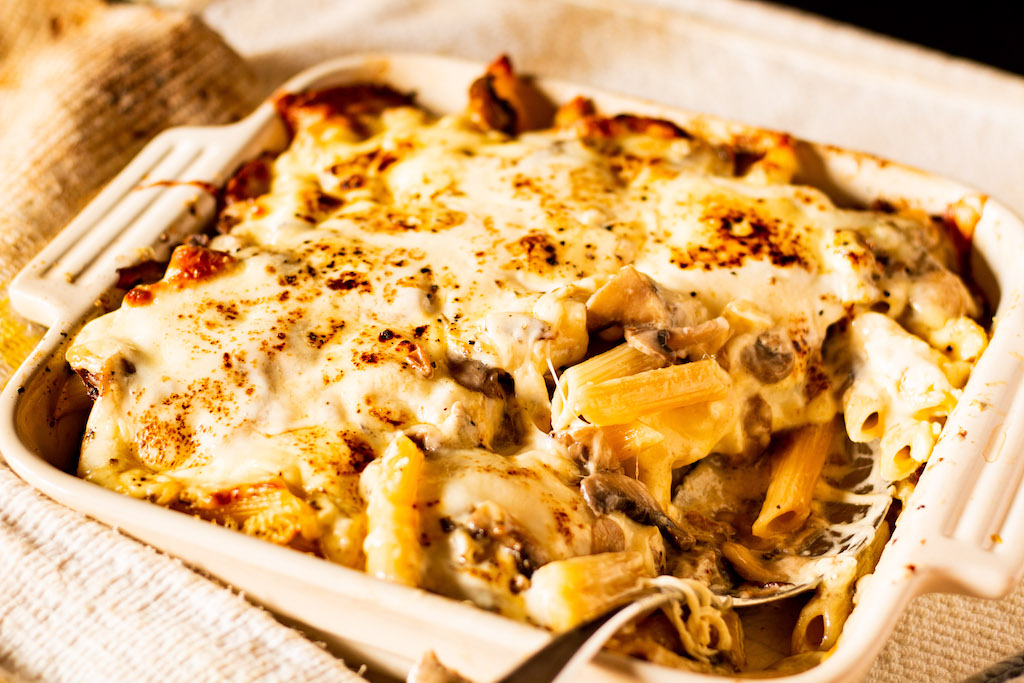 Print Recipe
Pasticcio di penne con formaggi e funghi
Ingredients
20g dried porcini, soaked, drained and chopped

500g fresh mushrooms, thinly sliced

1 garlic clove

50g unsalted butter

300g penne

Butter for the dish

150g Bel Paese cheese, thinly sliced (see notes)

150g fontina cheese, thinly sliced (see notes)

75g freshly grated Parmesan

200ml double cream
Instructions
2
Sauté the porcini and fresh mushrooms with the whole garlic clove in 25g of the butter over a high heat. Add salt and pepper, lower the heat and cook for 3 minutes. Discard the garlic.
3
Cook the pasta in boiling salted water until al dente. Drain and dress with the remaining butter.
4
Butter an ovenproof dish and cover the bottom with layer of pasta. Spread about a quarter of the mushrooms and sliced cheese over the pasta and sprinkle with 1 tablespoon of the Parmesan. Add another layer of pasta and cover with mushrooms and cheese. Repeat this until all the ingredients are used, finishing with a sliced cheese layer. Pour over the cream and season with salt and pepper.
5
Cover with foil and bake for 10 mins. Remove the foil and bake for another 10–15 mins, or until a light crust has formed on the top (you can also show it the business end of a blowtorch if you take care). Settle for 5 mins before serving.
Notes
Fontina and Bel Paese are not always so easy to find. You can substitute with good melting cheeses like Gruyère, Emmental and Comté. Mozzarella will give you stringy fun and make a mess. Cheddar will split and become oily.