I'm a lucky boy. On a recent trip to Scotland for the Lonach Gathering, my family treated me to Sunday lunch at The Marcliffe at Pitfodels. Being a bit of a cocktail hound, I was keen to try one of the hotel's own creations as an aperitif. Among the offerings was the signature 'The Marcliffe' cocktail. Clearly, this was the one I was going to try, but the ingredients list puzzled me: it contained both sugar and cassis. When the drink arrived, it was perfectly balanced, and I could not understand how the barman had pulled off a double-sugar drink without it tasking like a shot of reduced grenadine.
Being cheeky, I handed over a Nosey Chef business card and asked if I might have the recipe. The waiter was a little hesitant, and my mother quipped that there was no way I was going to be let into the secret.
Five minutes later, the waiter reappeared with the recipe and a wink.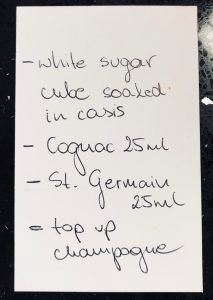 Boom. Its a sugar cube soaked in cassis. This makes The Marcliffe a direct descendant of the original Champagne Cocktail that soaks a sugar cube in bitters and builds the rest of the drink in a similar way.
Was it good? Yes, and it is a lovely change to the original Champagne Cocktail. If you have some champers open, why not try both and see for yourself?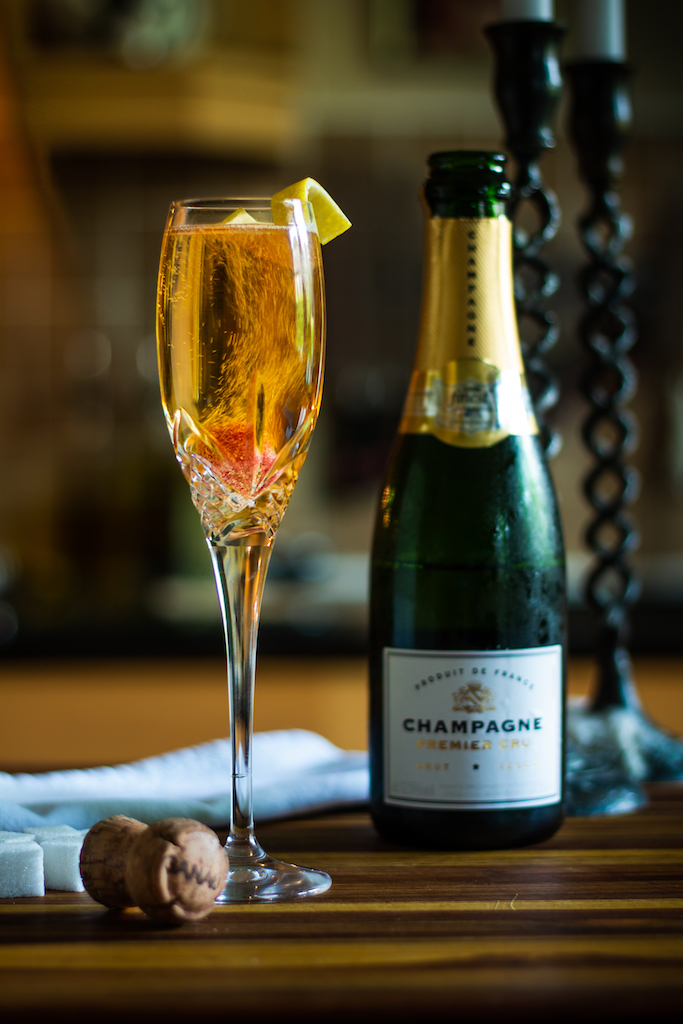 Print Recipe
Ingredients
1 white sugar cube

10ml crème de cassis

25ml St Germain

25ml brandy

Champagne, chilled
Instructions
1
Soak the sugar cube in the cassis and place in the bottom of a champagne glass once thoroughly red.
2
Add the St Germain and the brandy, and top with the champagne.
3
Garnish with a little twist of lemon peel.
Notes
The balance of this drink changes as you drink it down. Some swirling helps it on its way.