The Mexican Firing Squad first made an appearance in Charles H Baker's The Gentleman's Companion, which Baker wrote during the American Prohibition Era. Baker would travel all over the world, collecting exotic drinks to add to his volume, enjoying his booze enormously while America pined and fought over the stuff. Baker stumbled over the Mexican Firing Squad at the famous La Cucaracha cocktail bar in Mexico City in 1937 where it was served without the soda.
Line up against the wall, and get blasted.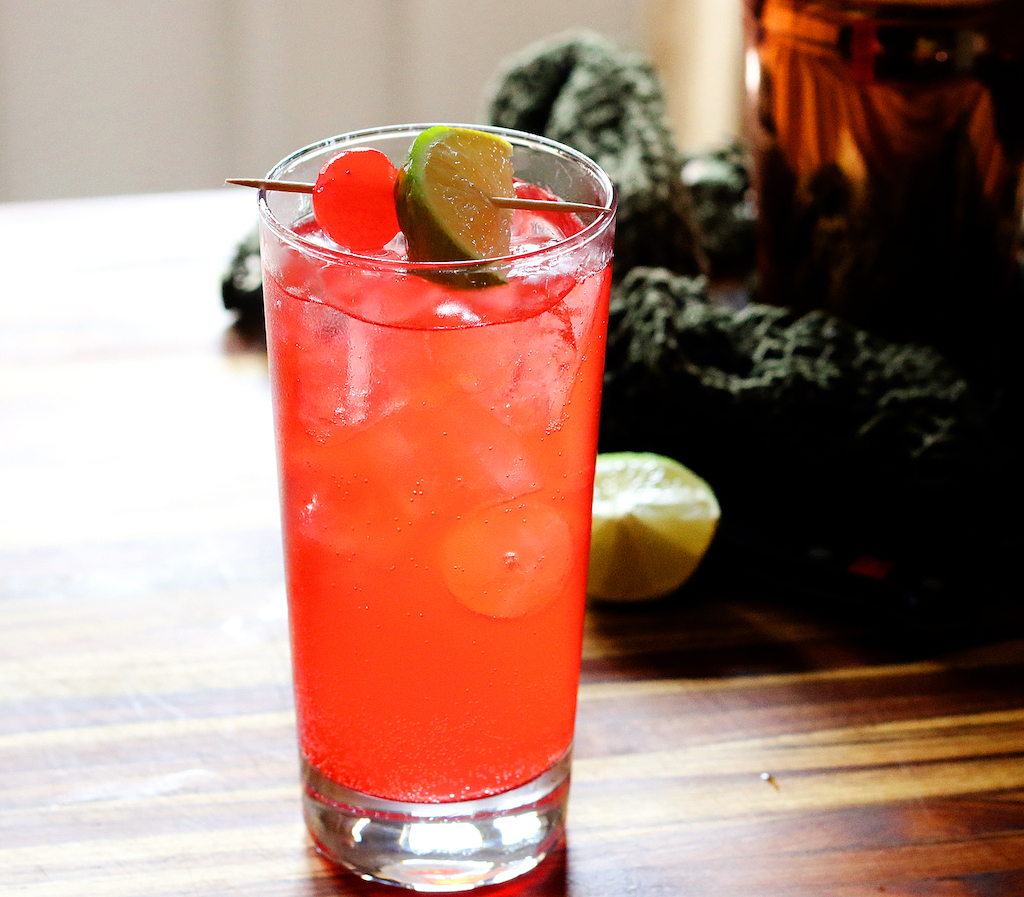 Print Recipe
Ingredients
50ml oz blanco tequila

25 oz fresh lime juice

25 oz grenadine

2 dashes Angostura bitters

Splash of soda
Instructions
1
Shake first 4 ingredients in a shaker tin with ice. Strain into a Collins glass over fresh ice. Top with a splash of soda and garnish with a lime wedge and a cherry
Notes
This is another one where you need to use a Collins glass rather than adding too much soda to fill a highball. You only want half as much soda as you have mixed drink. If you only have highballs (like me), then make a double cocktail and be prepared for the consequences.