Back in the 1920s, when Britain was just beginning to embrace the cocktail, the Gimlet was one of the earliest means of processing gin into something more interesting than … gin. The basic recipe is gin and lime, with the possible addition of a splash of soda.
The Gimlet is worthy of an article all on its own. In this recipe, we are again returning to basil. This drink was first mixed in Stella, which is an Italian restaurant in the South End of Boston, Massachusetts. I notice from reviews that Stella is nice because "the barmen don't hit on you," which, for an Italian joint, seems slightly disappointing.
Stella can be found at 1525 Washington St, Boston, MA 02118, USA.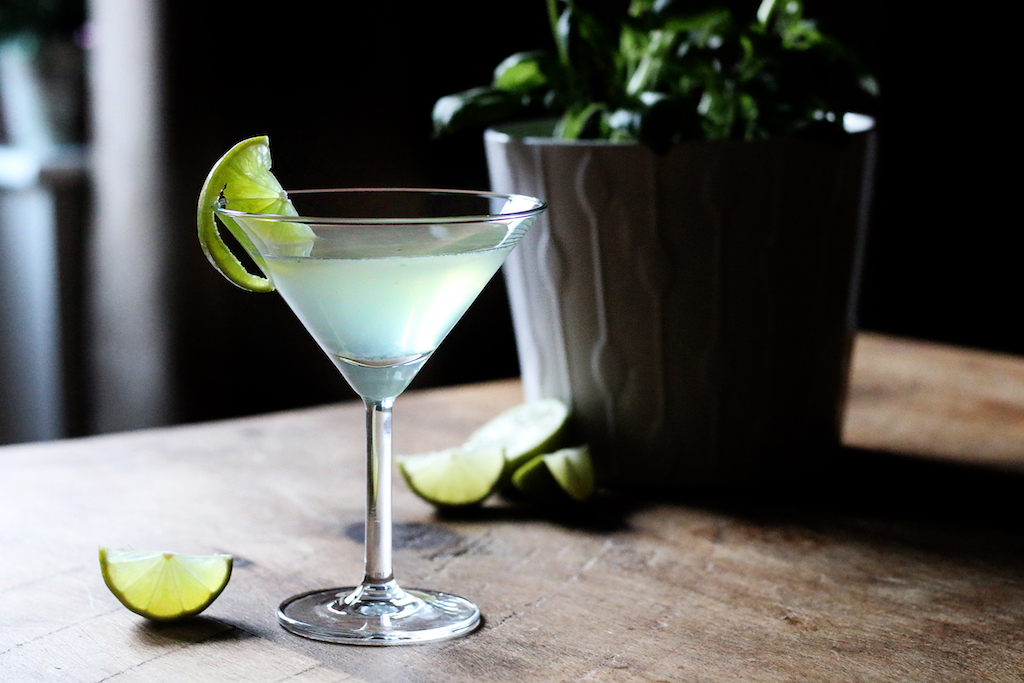 Print Recipe
Ingredients
75ml London dry gin

7.5ml fresh lime juice

45ml Rose's lime cordial (this brand is critical; other cordials are not as nice and can be over-concentrated)

3 basil leaves

Lime wedge
Instructions
1
Shake all the ingredients bar the wedge in a cocktail shaker with ice. Pour into a chilled Martini glass.
2
Garnish with the lime wedge.