I used to work one week in four in Basel, Switzerland. It was in Basel that I first encountered Aperol spritz. It was later that I discovered that this is actually an Italian thing that had spread across Europe, hit London (who now says it is 'so 2015'), and eventually landed in Cheshire some time last year.
Regardless of chronology and fashion, an Aperol spritz is a very nice thing to drink. So nice, I have made up my mind to have one tomorrow when I finish work.
The cool thing about an Aperol spritz is that the recipe is printed on the back of the Aperol bottle. However, to whet your appetites before you snag a bottle of Aperol from Tesco, the recipe is given below.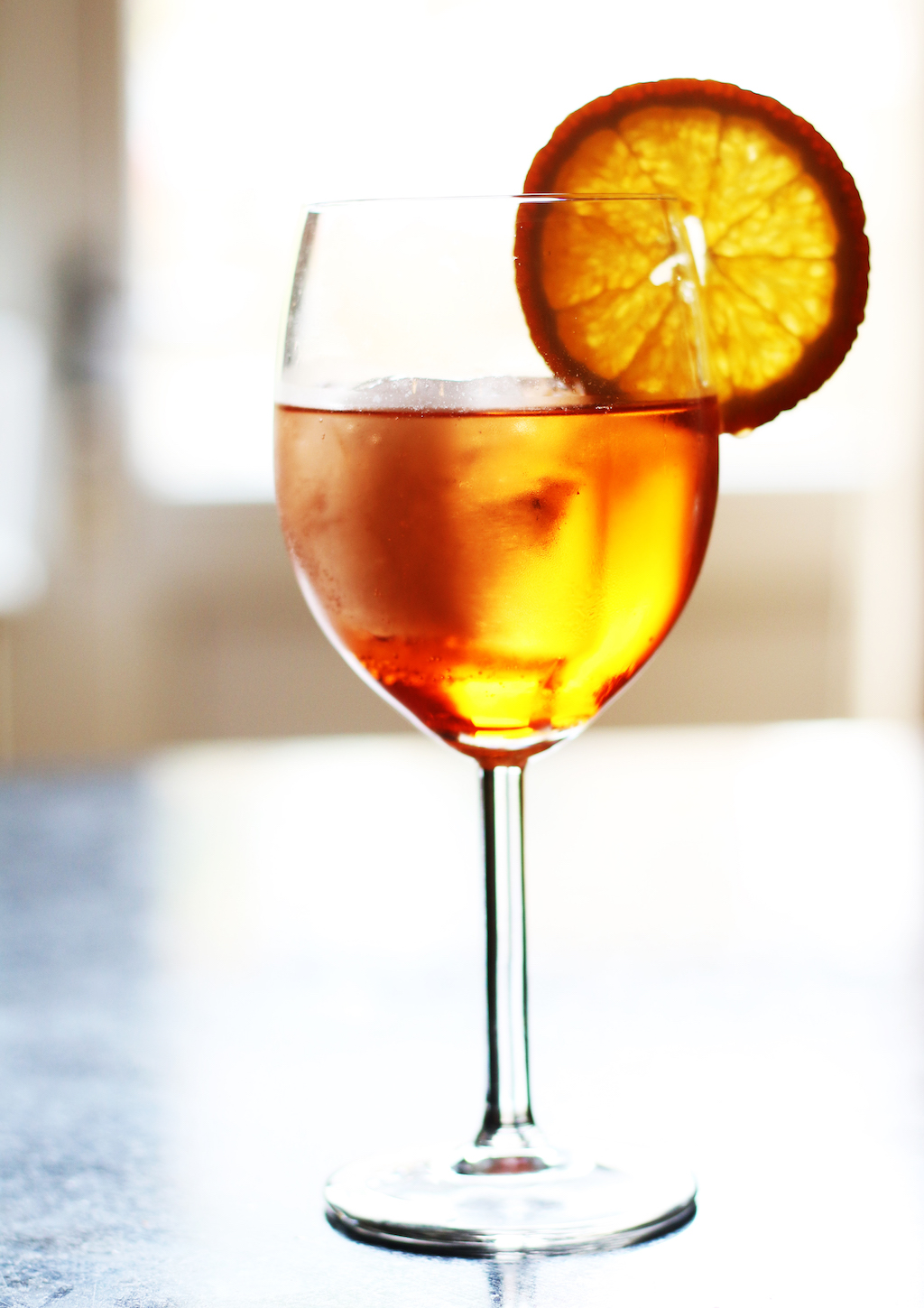 Print Recipe
Ingredients
Ice

Prosecco

Aperol

Soda water

A slice of orange
Instructions
1
Put some ice cube in a wine glass.
2
Add in a 3:2:1 ratio prosecco, Aperol and soda water.
3
Garnish with orange, stir and serve.
Notes
I was drinking Aperol spritz before London even knew that alcohol could be red.