When bored executives decide to spice things up and do some team building with a barest minimum of effort, we end up with 'cake day.' Everyone who can be arsed brings in a home bake into the office to share and enjoy during the morning coffee break. Those who can't be arsed sneak a slice when the initial fuss and giggles have died down. If the sample size of bakers is >1, then you can guarantee that one of the cakes available will be a 'lemon drizzle cake' (the other one will be brownies).
The idea of 'lemon drizzle cake' sounds vaguely modern, but it is anything but. The lemon cake in its simplest, non-drizzled format, is a lemon-flavoured pound cake. Pound cake is the forerunner of the celebrated Victoria sponge, and was first baked in England some time in the 1700s. Once baking powder was invented by Alfred Bird (1811–1878) – he of Bird's Custard – pound cake gained a raising agent, and spongey success was ensured for bakers everywhere.
The lemon cake recipe here is by Nigella Lawson who slightly decreases the butter quantity versus pound cake for reasons best known to her graceful self. We have reverted it to pound cake quantities. Lawson's recipe first appeared in How To Be A Domestic Goddess.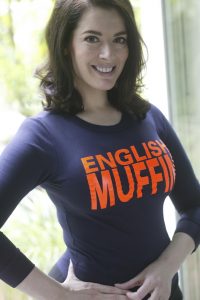 Print Recipe
Ingredients
For the cake:

2 large eggs, weighed (approx. 175g)

The weight of the eggs in self-raising flour

The weight of the eggs in caster sugar

The weight of the eggs in butter

Zest of 1 lemon

Pinch of salt

4 tablespoons milk

For the syrup:

Juice of 1.5 lemons

100 g icing sugar
Instructions
1
Heat an oven to 180˚C. Butter and line a loaf tin.
2
Cream together butter and sugar and add eggs and lemon zest, beating them in well.
3
Gently fold in the flour and the salt, mixing thoroughly and then add the milk.
4
Spoon the batter into the prepared tin and bake for 45 mins or until cake tester comes out clean.
5
Add the lemon juice and icing sugar to a small saucepan and heat gently until the sugar dissolves.
6
As soon as cake is out of oven, puncture all over with skewer and pour over the syrup.
7
Leave cake to cool completely before removing from the tin.