Here is yet another 'Martini' recipe that includes absolutely none of ingredients required for an actual Martini. Hailing from the pen of Miriam Nice of the BBC Good Food team, this is an easy Christmas treat that Nice describes as akin to bottled Christmas cake. Make a batch of the syrup ahead of time.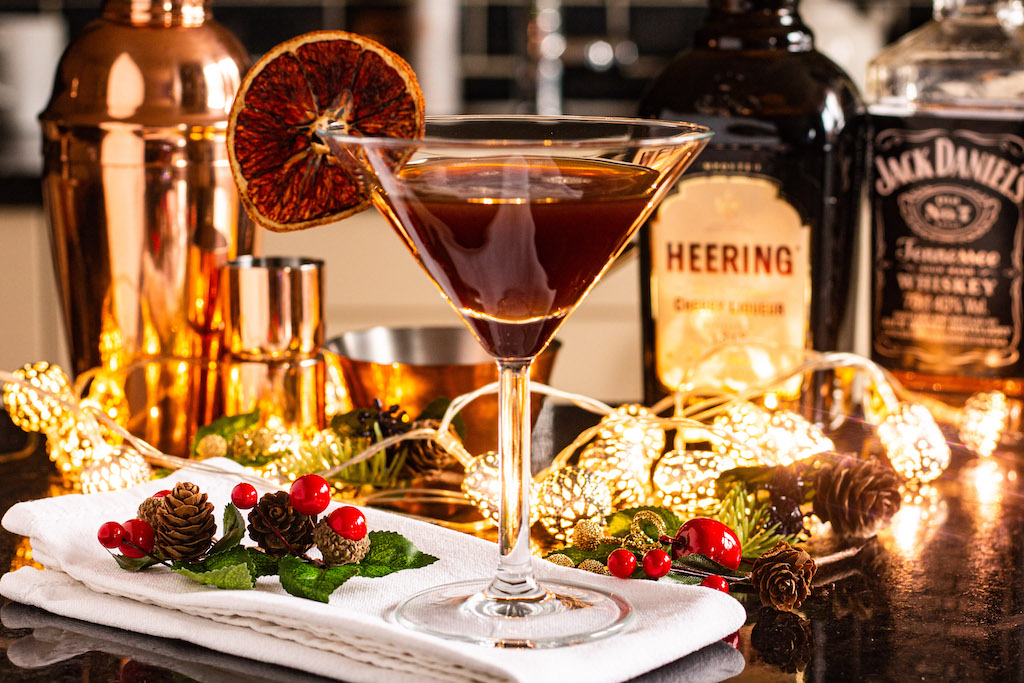 Print Recipe
Ingredients
For the syrup:

Caster sugar, water and dried fruit in a 1:1:1 w:v:w ratio (e.g. 100g, 100ml, 100g)

Cinnamon stick

For the rest:

50ml bourbon

50ml cherry brandy

15ml of the syrup (above)
Instructions
1
Warm all the ingredients in a pan to a simmer to dissolve the sugar. Cool and strain. The syrup will store nicely for quicker prep on the second round of drinks.
2
Shake all the ingredients in a shaker with ice and strain into a Martini glass.