This salad comes from Sicily where oranges are harvested in winter. It is only northern Europeans who would think of this salad as a summer thing. Anyway, it's July and we have oranges in the UK, so here is the classic Sicilian orange and fennel salad. Red onions are immovable in this classic antipasti (or lunchtime main-course salad).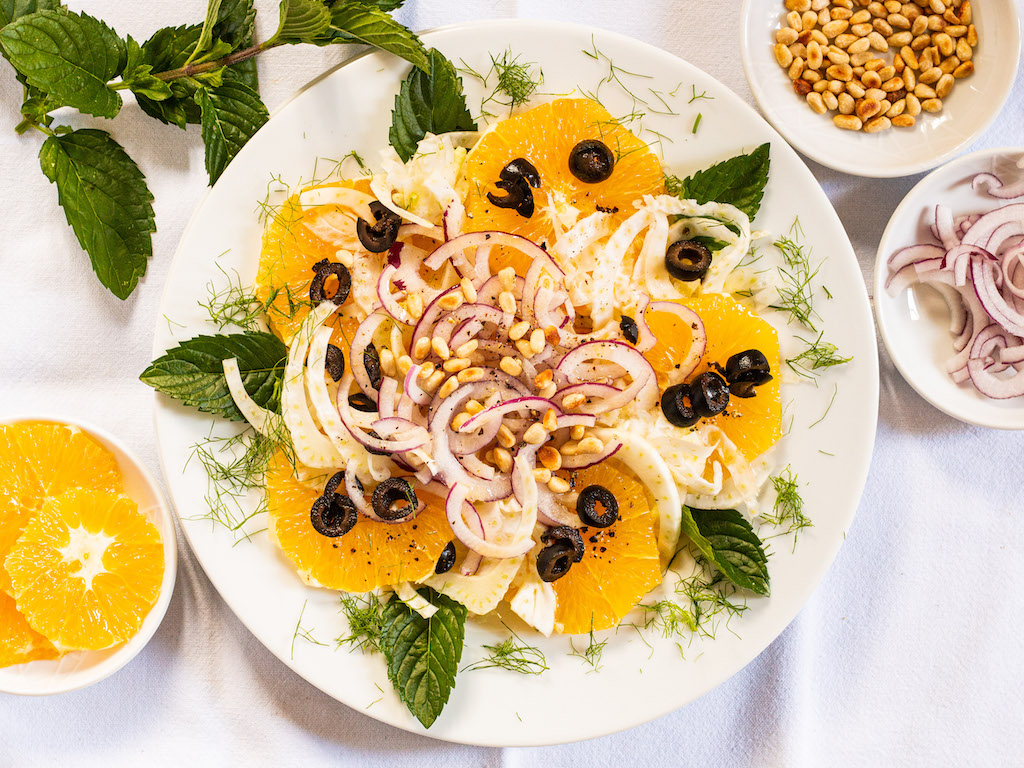 Print Recipe
Insalata di finocchi e arance
Ingredients
2 oranges, peeled and sliced

1 head of fennel, very thinly sliced (use a mandoline)

1 red onion, sliced

1 handful black olives

Sprig of mint separated into leaves

Handful of pine nuts, toasted

Extra-virgin olive oil

Sea salt and freshly ground black pepper
Instructions
1
Salt the onion, cover with cold water and leave for 10 mins to soften a little. Drain.
2
Arrange the oranges and fennel in overlapping slices.
3
Cast the other ingredients cover and drizzle with oil, season. Add the mint and sprinkle with pine nuts.