The basic principles of a good breakfast smoothie are very simple. Per person, you need half a banana, 40g of any soft berries, 75ml of some kind of liquid (milk is nice, but cutting it with water reduces calories), and a small amount of some sort of carbohydrate like seeds or oats. Add any extra flavourings and blitz it. The version given here is just 118 calories per serving.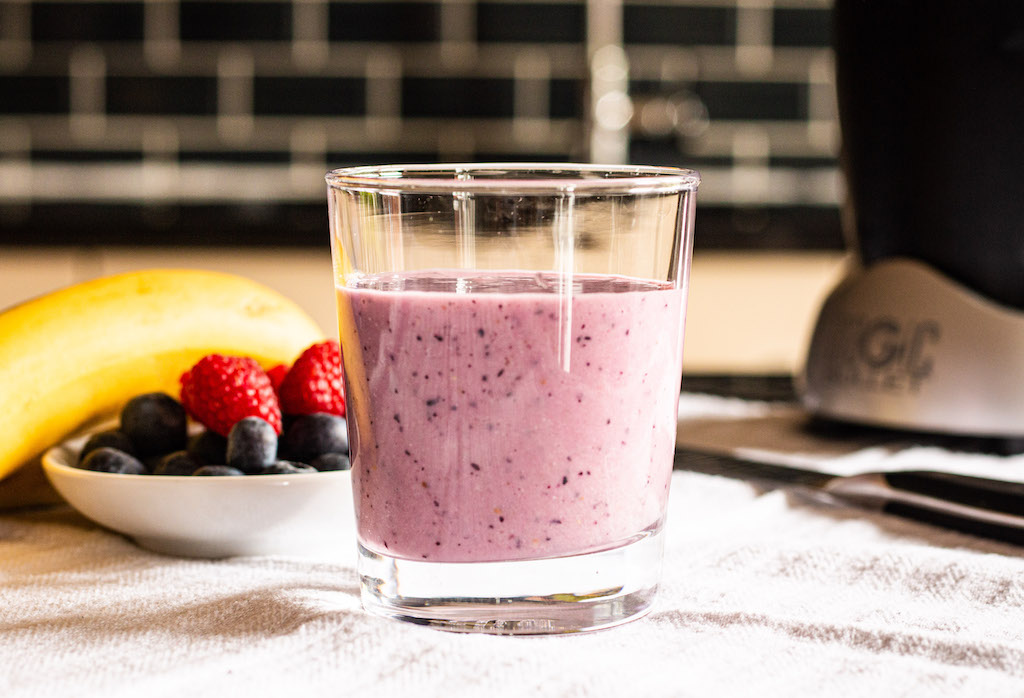 Print Recipe
Banana, berry and sesame smoothie
Ingredients
1 tbsp sesame seeds

40g raspberries

40g blueberries

1 banana, chopped

30ml almond milk

120ml iced water

1 tsp homey

1 tsp vanilla extract
Instructions
1
Blitz all the ingredients in a blender, taking are to ensure the seeds are fully combined.