In common with the dessert 'posset,' which has off-putting mixed meanings with baby sick, 'ma po' refers to the acne-riddled face of an old woman. And not just any woman. The person in question was Mrs Chen of restaurant Chen Chunfu near the Bridge of 10,000 Blessings (Wanfu Bridge) at the north gate of Chengdu, capital of Sichuan. Mrs Chen ran the restaurant with her husband in the late 1800s. Mr Chen could presumably see past his wife's 12-bore complexion. Mrs chef was a whiz in the kitchen. Combining nuclear-hot Szechuan pepper with bland-as-fuck tofu Mrs Chen created a popular dish that was the talk of the town. Over time, pork mince was added and beef found its way in there. The dish is served in a pool of red chilli oil, and really needs some plain rice to offset the insane levels of spice.
Chen Chunfu closed many years ago. Mapo tofu is immortalised in Signature Dishes that Matter, and is reputedly one of the favourite dishes of the late Anthony Bourdain. The recipe given here is from Kaitlin Leung of The Woks of Life.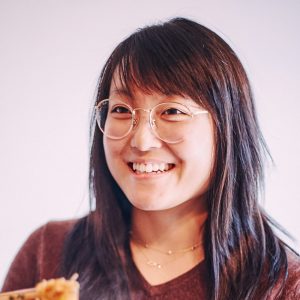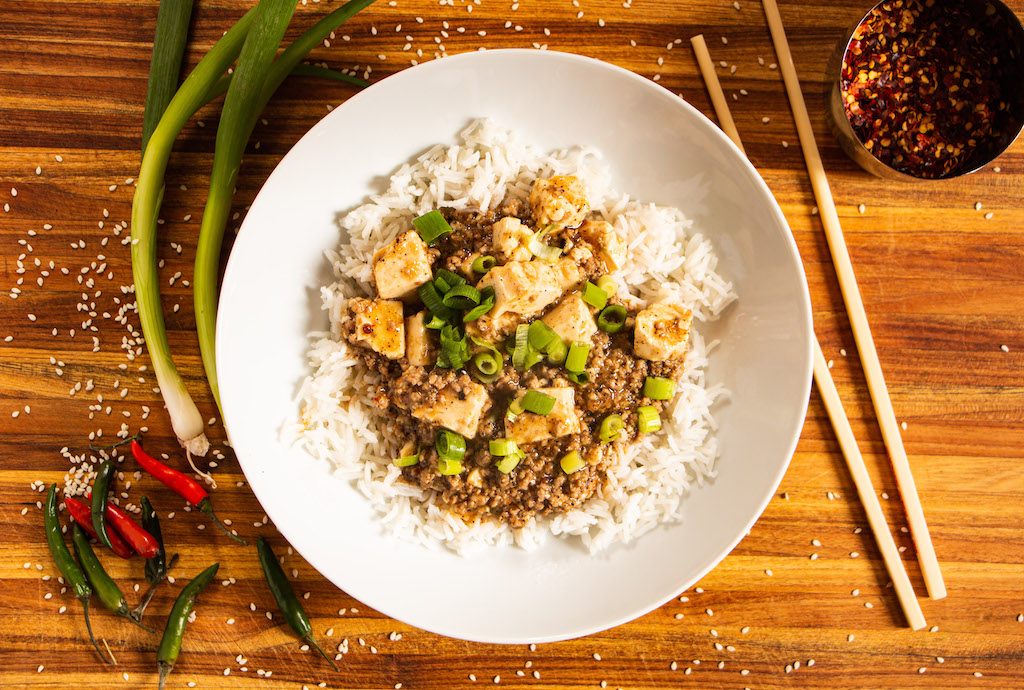 Print Recipe
Ingredients
150ml groundnut oil (see notes)

2 birdseye chillies, sliced

6 dried red chillies, roughly chopped (or 1 tsp chilli flakes)

1 tbsp Sichuan peppercorns, ground

6 tbsp ginger garlic paste

225g ground pork

2 tbsp spicy bean sauce (mapo sauce)

200ml chicken stock

350g tofu, cubed

1.5 tsp cornflour, mixed smooth in a little water

Quarter tsp sesame oil

Quarter tsp caster sugar

1 spring onion, chopped
Instructions
1
Heat half the oil in a wok, and turn down low. Cook the chillies in the oil for about 5 mins, but take care not to burn them. Tip the oil and chillies out into a small dish and reserve.
2
Heat the rest of the oil and add the ground Sichuan pepper. Cook for about 30 seconds. Add the ginger garlic paste and cook for another 2 mins. Add the pork, break it up and cook until browned. Add the mapo sauce and cook for moment, before adding the chicken stock. Simmer the stock for a couple of minutes. Add the cornflour and stir in until the sauce thickens a little. Add the sesame oil and sugar and cook for about a minute to ensure the sugar has dissolved.
3
Scatter over with the spring onions and serve with steamed rice.
Notes
The first part of the recipe involves making a chilli-infused oil. This step can be skipped if you have chilli oil to hand.