On the 5th of November 1605, Sir Thomas Knyvet, tipped off by Lord Monteagle, found Guido Fawkes nursing a match in the undercroft of the House of Lords in the Palace of Westminster in London. Fawkes, pissed off with the Protestant governance over the throne of England, had planned to blow up the British Government with a shitload of gunpowder. An ill-advised letter to a his ally Monteagle suggesting that he steer clear of going to work on the 5th was enough to arouse suspicions and result in the torture and execution of 'Guy' Fawkes. He fucked up.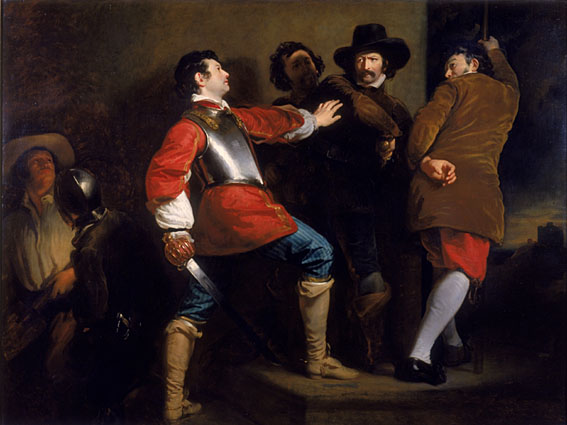 The British, being a wantonly perverse nation, love to 'celebrate' the so-called 'Gunpowder Plot' by setting fire to stuff and letting off fireworks. Among the traditional snacks for celebrants of 'Bonfire Night' is Yorkshire parkin.
This peculiar, dense, almost nutty cake is a product of the Industrial Revolution. During this time, oats and treacle were cheap sources of carbohydrate and sugar. The first existence of parkin is recorded in 1728 when poor girl Anne Whittaker was accused of stealing oatmeal to make parkin.
The recipe given here is that of my grandmother Hilda Eastmond (nee Horrocks), who used to make this in her house in Ashton-under-Lyne for me and my siblings every November. We would eat it when we visited her at Christmas, such is the insane longevity of stored parkin.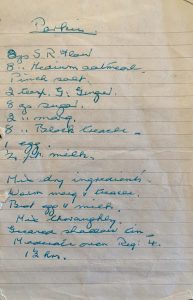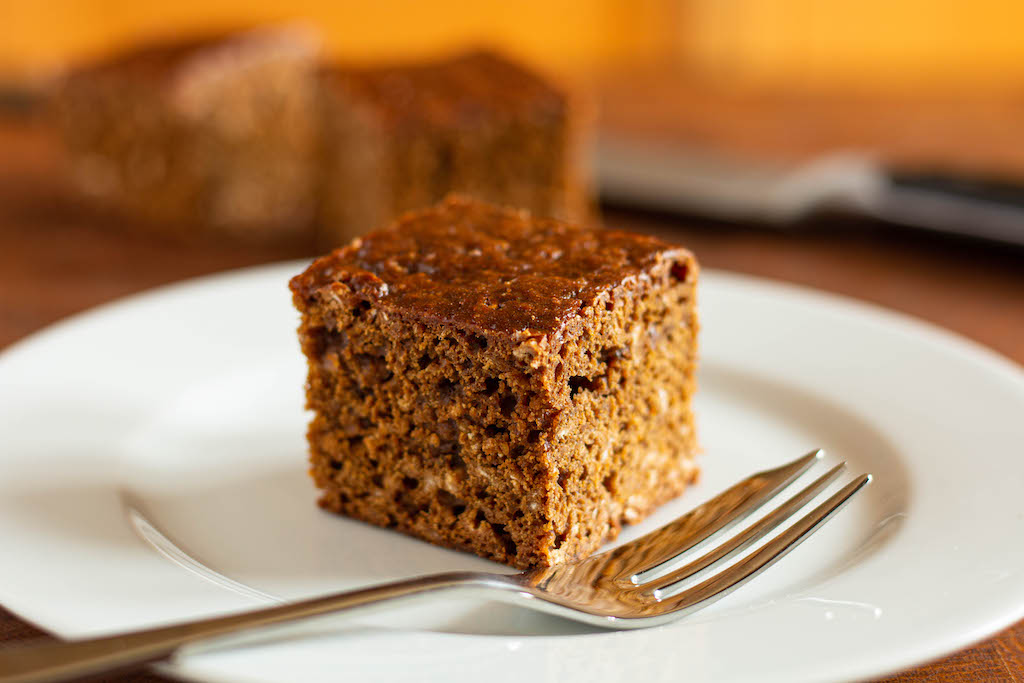 Print Recipe
Ingredients
225g self-raising flour

225g medium oats

Pinch of salt

1 tsp ground ginger

225g sugar

225g black treacle

55g butter (the original called for margarine)

1 egg

140ml milk
Instructions
3
Warm the treacle and butter together to melt
4
Beat the egg with the milk, and add the milk, egg, treacle and butter to the dry ingredients. Mix thoroughly.
5
Grease and line a shallow baking tray (brownie tin) and pour in the mixture.
6
Bake in the oven for 1 hour, and then check every 5–10 mins until you are satisfied the centre is cooked.
7
Turn out the cake onto a wire rack to cool, and then store for a few (at least three) days to let the cake soften a bit. Parkin will keep for weeks.