Matcha-flavoured desserts became trendy in about 2014–2015, but is was more than 100 years ago that matcha ice cream was first presented to Emperor Taishō of Japan in around 1915. Matcha ice cream was commercialised in Japan in the 1980s, and later Haagen-Dazs Japan began selling it in 1996. Matcha ice cream has now become a popular stable on the dessert menu of many Japanese restaurants.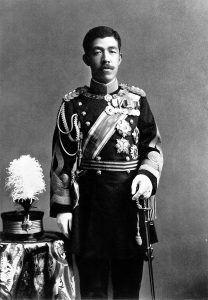 Matcha is made by grinding green tea leaves into a fine powder, and it has found its way into sweets as diverse as flavoured, edible chopsticks and even Kit-Kats. The Gold Kili brand makes a range of Matcha-based products, including an instant matcha ginger latte. Due to a purchasing error on my part, I discovered that it makes a great ice cream flavouring.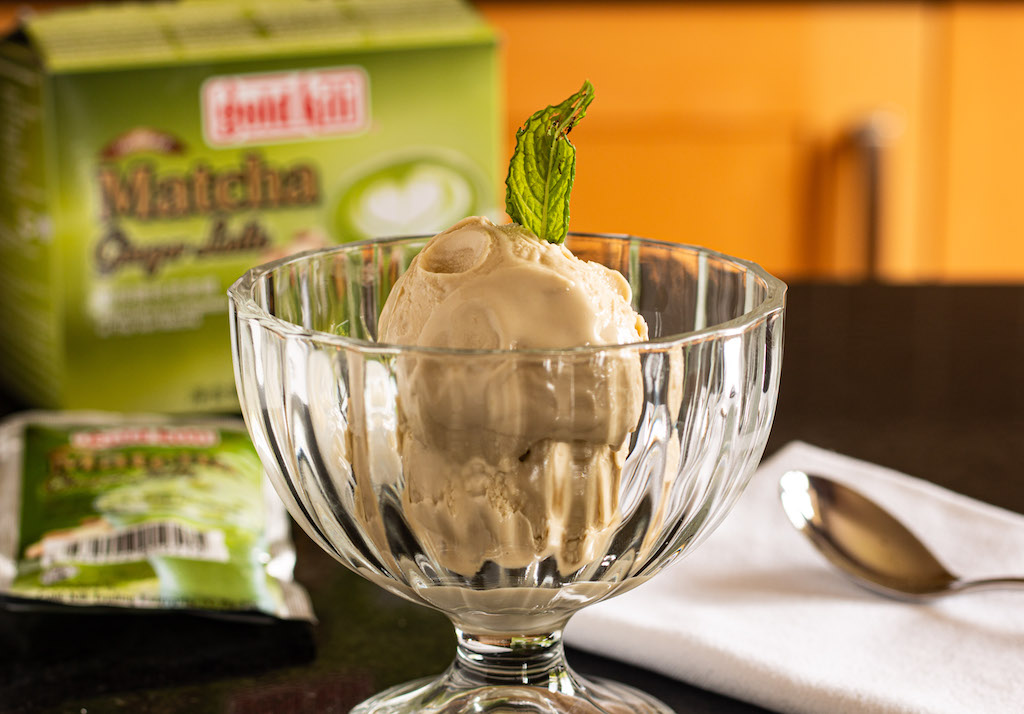 Print Recipe
Ingredients
For the ice cream:

300ml full fat milk

300ml double cream

30g liquid glucose

5 egg yolks

90g caster sugar

For the flavouring:

40g Gold Kili ginger matcha latte powder
Instructions
1
Put the milk and cream in a pan, bring to the boil and remove from the heat. Whisk in the glucose and matcha ginger powder until there are no lumps. Set aside.
2
Beat the egg yolks and sugar until fluffy and pale (use a stand mixer).
3
Reheat cream a little (just to make it flow, but not enough to scramble the eggs) and add it to the bowl with the eggs while whisking (just run the stand mixer and slowly put the cream in).
4
Scrape mixture back into the pan and heat slowly to 82˚C (use a thermometer) to thicken to coating consistency – do not boil or it will split). Strain to remove lumps and cool with some cling wrap on the surface to prevent skinning.
5
Churn the ice-cream in a machine, transfer to a plastic carton and freeze.