The origin of serving lamb with mint goes back an awfully long way. Bitter herbs complement the sweetness of lamb, and both lamb and mint are in season at the same time in mid-summer. The Israelites frequently ate sheep meat with bitter herbs, and they were moving animals around since the time of Moses – is this where we get lamb and mint from? Certainly, the notion is supported by the late Clarissa Dickson-Wright, who offered her opinion that mint sauce is the last culinary vestige of the crusades, whereby knights of old would find heathen locals eating goat and mutton with bitter mint. They liked the idea and brought it home.
Historically, lamb was not really the thing everyone was eating. Instead, the animals were allowed to get a bit bigger so they could yield both wool and mutton. Mutton tastes stronger than lamb, and this has led some to suggest that the mint was used to disguise the taste of mutton. But this is nonsense because that is just imprinting modern tastes onto historical food – people of yesteryear loved their mutton as much as we love our lamb.
There is another tale (probably bollocks) that suggests that Elizabeth I of England, keen to preserve the wool trade, decreed that mutton could only be eaten with bitter herbs as a way of dissuading the peasantry from eating it. The truth is that making a sauce out of mint, sugar and vinegar is easy, obvious (it is basically mint pickle), and it pairs with lamb beautifully.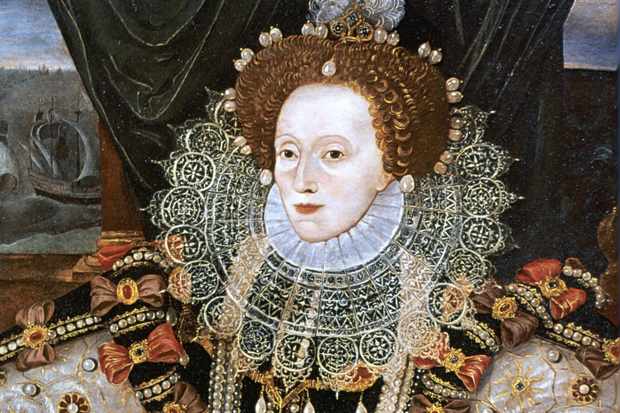 Mutton is a problematic meat – it needs to be cooked for a very long time. Lamb is great, but The Nosey Chef is really a fan of hogget. A hogget is a sheep that has been weaned, but has not reached the age of its first shearing. This puts the animal between 1 and 2 years of age. It's not mutton, but it's not lamb either. Certainly, it has spent all the time since last spring eating lovely fresh grass. Hogget, therefore, is richer and tasier than lamb, but needs to be cooked to somewhere past rare. We obtain our hogget from Ricky, who trades as Farm Girl.
The recipe given here was invented by me using a bunch of other ideas all rolled into one. Take care when boning your hogget shoulder.
Farm Girl can be found at Newhouse Farm, Chapel-en-le-Frith, High Peak, Derbyshire SK23 0QL. You can get in touch with Ricky via Facebook here: https://www.facebook.com/farmgirlfamily/.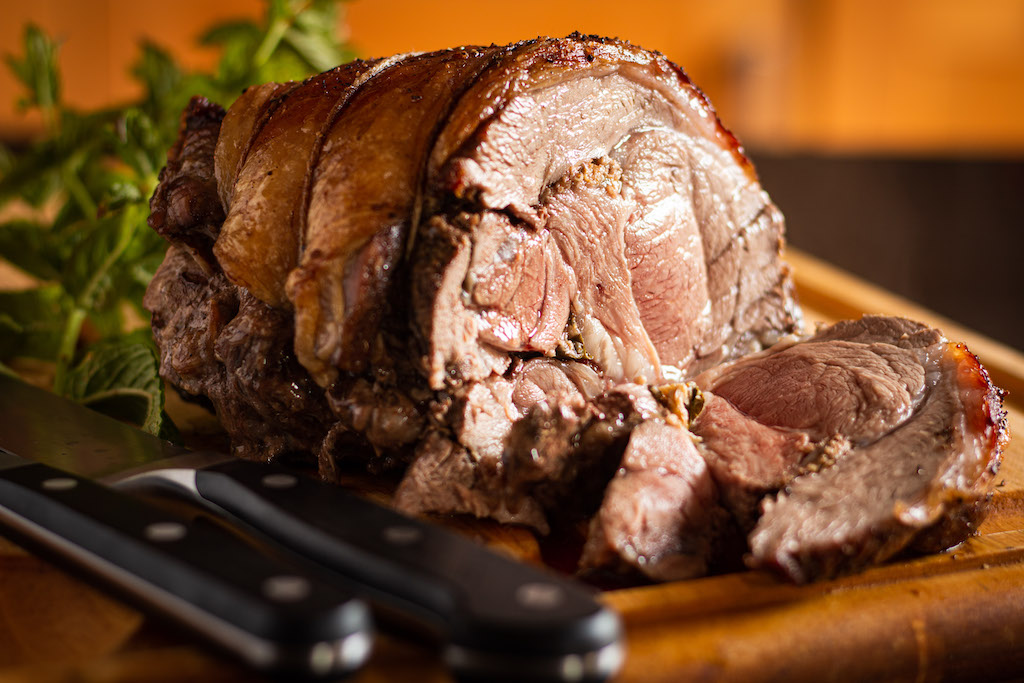 Print Recipe
Rolled shoulder of hogget with mint and anchovies
Ingredients
1kg boned shoulder of hogget or lamb (if this is tied, untie it and roll it flat)

2 large sprigs of mint

6 anchovy fillets

250ml red wine

1 tbsp plain flour

1 tsp redcurrant jelly or other jam

Water

Salt and freshly ground black pepper
Instructions
2
Roll the lamb shoulder up with the mint and anchovies inside. Tie with string.
3
Season with salt and pepper and place in the oven for 15 mins/500g and 20 mins extra.
4
Half an hour before the end of the cooking, pour half the wine over the lamb.
5
Once done (internal temperature should be just over 60˚C), remove from the oven and rest on a board.
6
Put the roasting tin over a high heat and deglaze with the remaining wine. Add the flour and whisk until smooth and thick. Add water to obtain your desired gravy consistency. Whisk in the jam to melt. Strain the gravy into a jug and serve with the carved meat.