Mackerel is a fantastic fish, full of those important omega-3 fatty acids, but it has a tendency to spoil quite quickly. This is why smoking it is a popular way of extending its shelf life.
Smoked mackerel pâte is hugely popular because, not only is it very tasty, but also a five year-old could make it. Among the recipes out in the wild, there is even one from former British Prime Minister David Cameron. His version uses cottage cheese (probably derived from an old Delia Smith recipe), forked fish and tabasco, and it pops up in many cook books to which he and wife Samantha Cameron have contributed.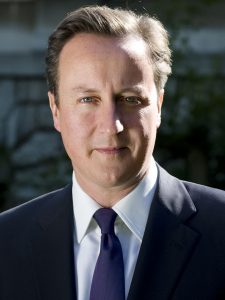 Although even simpler than mackerel pâté, Melba toasts have a far more salubrious history. In 1897, when Australian soprano Nellie Melba was concerned for both her health and figure, she made the bold move of complaining to none other that Auguste Escoffier that her toast was too thick. The chastised chef hurried back to the kitchen of The Savoy and came up with the thinly sliced, twice-cooked toasts that were instantly named after the demanding singer.
Incidentally, all this went on in the year before Auguste Escoffier and César Ritz were fired from The Savoy for embezzlement and fraud.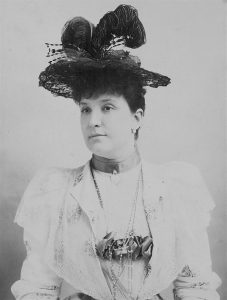 Print Recipe
Smoked mackerel pâté with Melba toasts
Ingredients
For the pâté:

3 smoked mackerel fillets

Approximately 2 tbsp fromage frais

Pinch of cayenne pepper

Squeeze of lemon juice to taste

1 tbsp capers, roughly chopped

Sea salt and freshly ground black pepper

1 tsp fennel fronds or dill, chopped

For the Melba toasts:

3 slices of white bread
Instructions
2
Remove the skins from the fillets. Reserve half of one of the fillets, and put the remainder in the food processor with most but not all of the fromage frais (see notes). Add the cayenne pepper, seasoning and lemon juice. Blitz and adjust the thickness with more dairy. Scrape into a bowl.
3
Chop or flake the remaining fish, and add to the pâté with the capers. Taste and adjust seasoning and lemon as desired. Transfer to a ramekin and garnish with the herb. Chill.
5
Toast the bread on both sides. Remove the crusts and slice them though the middle to make twice the number of thin toasts. Halve all the toasts diagonally. Turn the untoasted sides up and toast again under a grill until browned. You need to watch them like a hawk.
6
Serve the pate and toasts with a simple salad of lettuce and French dressing.
Notes
You can use any thick dairy for this, such as ricotta, mascarpone, cream, yoghurt or créme fraîche. The thicker the dairy, the more you need, and you need to judge the final thickness of the fish mix by eye, and add more or less as needed – you are looking for something spreadable but in no way runny.