The River Café in London's Hammersmith is a legendary eatery. It was opened in 1987 by Ruth Rogers and Rose Gray, both of whom had been inspired to open an Italian restaurant by their travels in France and Italy.
The restaurant was initially opened as a means of feeding the staff of Roger's nearby architecture practice. It rapidly gained a reputation for seasonality and authenticity, and tables became sought after. A Michelin star was gained in 1997, and the restaurant has been responsible for the training of culinary stars April Bloomfield, Hugh Fearnley-Whittingstall, Jamie Oliver, and Theo Randall.
Gray sadly died in 2010, and Rogers continues to run the restaurants solo.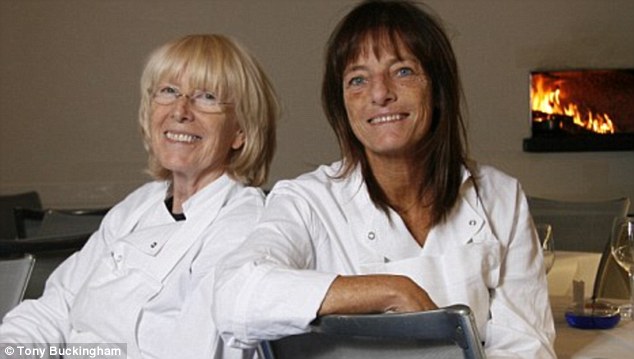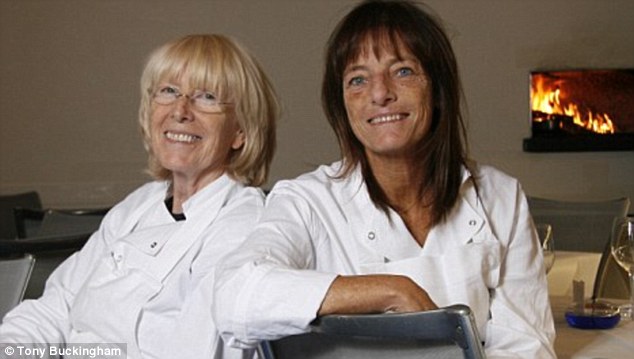 The restaurant has given its name to around eight cook books. This recipe for roasted pigeon Tuscan style (cooked through rather than pink) is from The River Café Classic Italian Cook Book.
The River Café can be found at Thames Wharf, Rainville Rd, Hammersmith, London W6 9HA. Call +44 20 7386 4200 for a reservation or use Bookatable.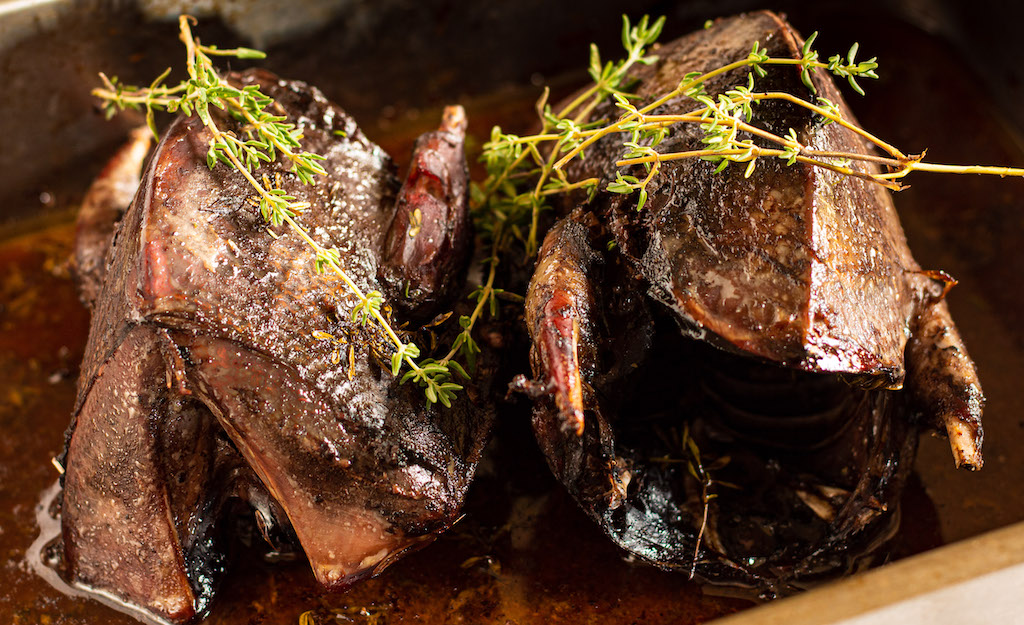 Print Recipe
Piccione arrosto River Café
Ingredients
4 pigeons

4 garlic cloves, peeled, plus one whole bulb, cut across in half

5 bunches of fresh thyme

200g butter

1 drizzle of extra virgin olive oil

200ml Chianti Classico

Sea salt and freshly ground black pepper
Instructions
1
Preheat the oven to 220°C.
2
Season the cavity of each pigeon and push a garlic clove, a sprig of thyme and a knob of butter inside each one.
3
Place the pigeons close together, breast side up, in a roasting pan with high sides. Dot the remaining butter over and scatter with the rest of the thyme. Drizzle with olive oil and pour in 100ml of Chianti. Put the garlic halves face down in the pan.
4
Cover loosely with foil and roast for 10 minutes.
5
Remove the roasting pan from the oven and discard the foil. Turn the oven down to 180°C. Turn the birds over and add the rest of the Chianti, then roast for a further 30 minutes, uncovered. The birds will be cooked through rather than pink.
6
Rest in the pan juices for 10 minutes before serving.
7
To make a quick sauce, remove the pigeons to a clean dish and put the cooking pan over a high heat until sizzling. Chuck in a slug of whatever alcohol is to hand (wine, beer or port), and reduce to coating consistency. Gloss with a knob of butter, freshen with a wee splash of the alcohol (if liked), strain into a jug and pour over the birds.
Notes
Photographs from the River Café indicate that this dish was served with 5mm sliced, parboiled potatoes sautéed in goose fat mixed with mushrooms sautéed in butter, and finished with a persillade.