Despite what anyone might think, quiche Lorraine is not really all that French. The dish comes from the Lorraine region of modern France, but that is a piece of ground that has swapped hands many times, often en bloc with neighbouring Alsace. Standing at the crossroads of four modern nations, Lorraine has been coveted by many who have determined it to be a place of crucial strategic importance – as the gateway to the west and the Channel, Lorraine stands in the way of any army wishing to dominate Europe. Within Lorraine lies Metz, and it was this city that was the designated pivot point of the ill-fated Schlieffen Plan, which was the German-deployed strategic method for capturing Europe in 1914.
Lorraine started out an the independent Duchy of Lotharingen within the Holy Roman Empire. It was then annexed by France, allied with The Netherlands, made solidly French in the Revolution, became German on and off (with Alsace), was annexed again by France; was reacquired by Germany, handed back to the French (Treaty of Versailles), invaded by Hitler, and finally returned to French hands when liberated by the allies in 1944.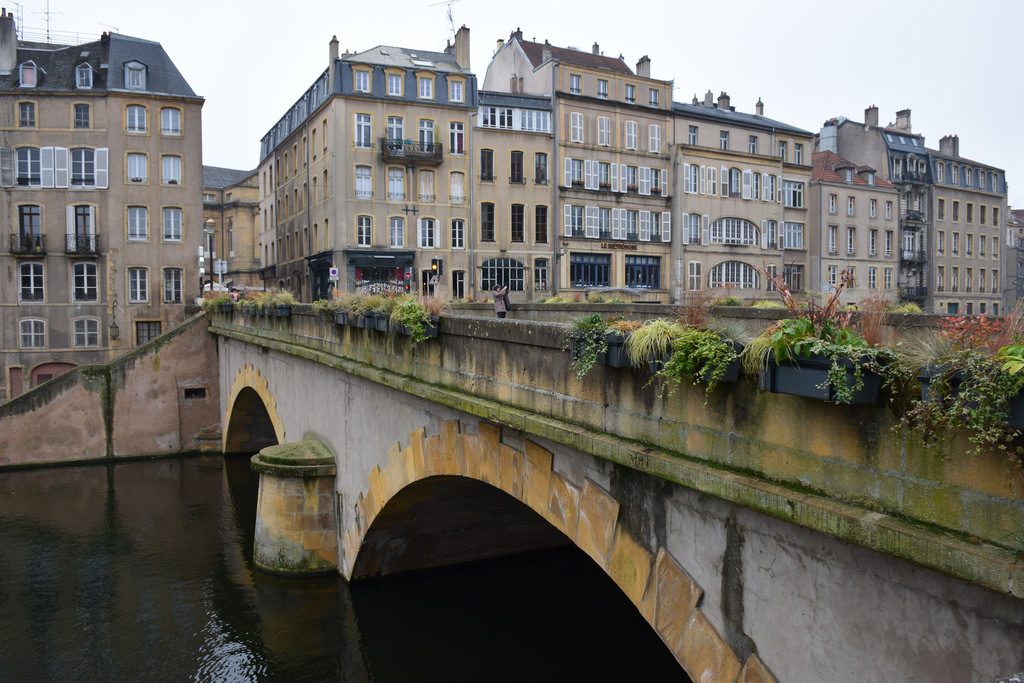 All this to-and fro has left a mark on the language and food of the region – both of which come together in the classic quiche Lorraine. 'Quiche' comes from the German 'kuche' (to bake, or just 'cake'), which is not surprising given the length of time Lorraine/Lotharingen has been part of Germany. The idea of making a baked savoury custard with cream and eggs is thought to be English, as it appears as early as the 14th Century in The Forme of Cury – the cookbook of the court of Richard II. Quiche Lorraine itself appears to emerge in Nancy, about 200 years later.
When it comes to recipes, Auguste Escoffier is clear that cheese is not in the original. He lines the bottom of the pastry case with bacon, but that is technically problematic because it will not lie flat if it is blanched per his instructions. It is better to fry it and chop it up. Many recipes contain more eggs than three per 400ml cream, and we add an extra one if the eggs are small. Most recipes do not blind bake the pastry case, but this will woefully undercook the base – you are better doing a proper blind bake like Luis Troyano.
Serving temperature is also up for question. Larousse says "very hot," but the dish does benefit from a better set brought about by some cooling. As a hand-held picnic item, it ought to be refrigerated.
Print Recipe
Ingredients
1 blind-baked, savoury shortcrust pastry case

12 rashers of dry-cured, unsmoked bacon

400ml double cream

3 large eggs (or 4 smaller ones)

Salt and freshly-ground black pepper
Instructions
1
Prepare your pastry case using your preferred method – it is OK to use ready-made shortcrust pastry, buy a pastry case, or make your own. If using fresh pastry, blind baking at 180˚C for at least 10 mins is essential.
3
Fry the bacon until done, and chop it up. Cover the bottom of the pastry case with the chopped bacon, reserving a small handful.
4
Whisk the eggs and cream in a jug and season. Pour the mixture over the bacon. Sprinkle the remaining bacon over the top.
5
Bake in the oven for 35 mins. Remove from the oven and allow to cool a little before serving.
Notes
Many, many people add cheese to this dish. That is not the traditional Lorraine style, but if you want to do it then add grated Gruyère along with the bacon in about an equal quantity of bacon to cheese. A common vegetarian variation swaps the bacon for mushrooms.