This is a quick recipe for making a syrup that is needed for one of our forthcoming cocktail recipes. It is the original product for the cocktail where lazier mixologists might buy in some ginger liqueur. The Crabbie's ginger wine we have in stock will not do the job, so we are going to make this syrup. Cook along with the recipe below.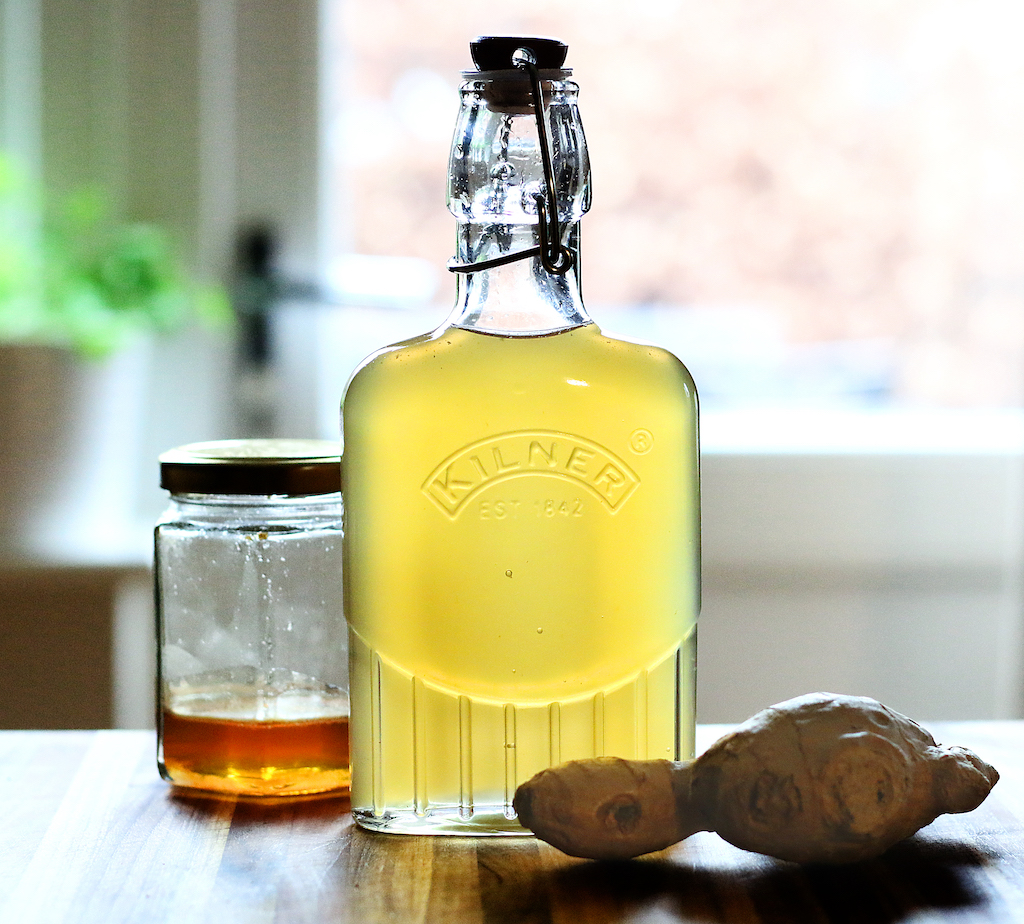 Print Recipe
Ingredients
6-inch piece of root ginger, peeled and thinly sliced

250ml runny honey

250ml water
Instructions
1
Put all the ingredients in a pan and bring to the boil. Simmer for 5 mins. Allow to cool, and store overnight in a refrigerator.
2
In the morning, strain the syrup into a bottle and store cold.