Peaches are from China. They originated in China, and half of the world's peaches are still grown and exported from there. China produces 11 million tons of the things each year, and the next biggest producer (Italy) only grows 1.5 tons, which is barely enough to fill a medium-sized shed.
A key clue to the journey the peach took from China to Europe comes in its proper name 'Prunus persica.' 'Persica' meaning 'Persia,' which is how the Romans came across this lovely arse-shaped fruit courtesy of Alexander the Great on his expeditions to the West.
Peaches make a fantastic dessert, and Queen Victoria was known to enjoy one after nearly every meal. In this recipe, we make a simple peach tart. While there are more complicated peach tarts than this one, the recipe given here is the sort of thing you can turn to when you think "What can I do with all those peaches before they go off?" It comes adapted from the Jus-Rol® pastry site, and needs zero skill to execute.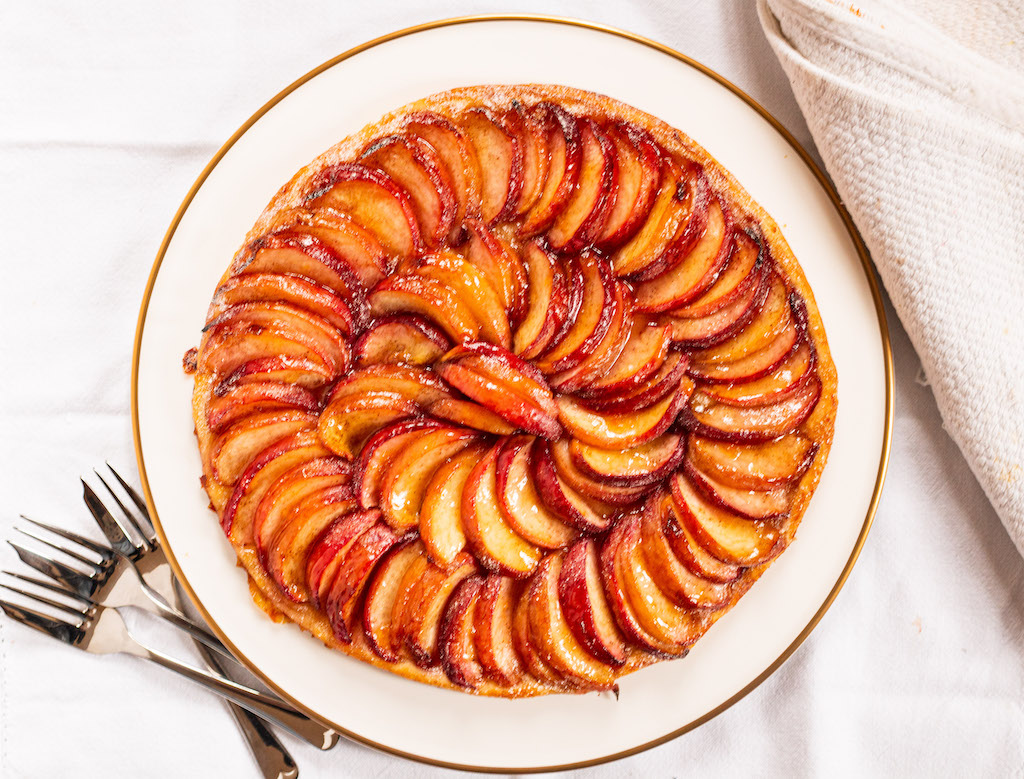 Print Recipe
Ingredients
Sheet of ready-made puff pastry

5 peaches

50g caster sugar

Large pinch of cinnamon

50g butter, melted

50g demerara sugar

Apricot jam for glazing, warmed
Instructions
2
Roll out the puff pastry a little, and cut out a dinner-plate-sized circle. Put on a baking sheet covered with lightly floured baking paper and set aside or chill.
3
Halve, stone and slice the peaches. Combine them in a bowl with the caster sugar and cinnamon. Lay them in a rosette pattern on the pastry circle. Brush with the melted butter, sprinkle with the brown sugar and cook in the oven for 20–25 mins.
4
Brush over with the warm apricot jam. Cool.