Clafoutis originates in the Limousin region, smack in the middle of France. The dish is traditionally made with black cherries, but other fruit variants are commonly found (often called a 'flaugnarde') with the only rule being the use of fruits that retain their juice when heated.
The French love affair with cherries dates back centuries. The fruit was first cultivated in the Middle Ages and it became a favourite of Louis XV. The King promoted cherry agriculture, and he was the architect of the modern cherry. Later, another French premier, Napoleon Bonaparte, had has favourite cherry named after him.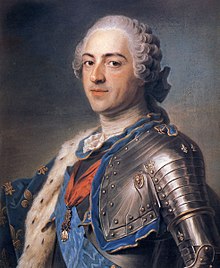 It took until the 19th Century for clafoutis to break out of Limousin and spread over France. Nowadays it can be found everywhere, and is even popular in the Frenchified areas of America, south of the Mason-Dixon line.
Cherries are in season from May until August, with the best found in June and July.
Print Recipe
Ingredients
500g black cherries, stalks and stones removed (use an olive/cherry stoning tool; see notes regarding stoning)

100g caster sugar

Butter for greasing

125g plain flour

1 pinch of salt

3 eggs

300ml milk

Icing sugar for dusting
Instructions
2
Grease a baking tin or earthenware/Pyrex oven dish with the butter.
3
Mix the cherries with half the sugar in a bowl and set aside for half an hour.
4
Mix all the other ingredients (including the remaining sugar) apart from the icing sugar in a blender.
5
Put the cherries and their sugar in the baking dish (you are really looking for one even layer of cherries). Pour over the batter and bake for 35–40 mins. Dust with icing sugar to serve.
Notes
This recipe is adapted from the outline provided in Larousse Gastronomique. Traditional recipes suggest that the cherry stones are retained to impart an almond flavour and retain the juice of the cherries. In practice, this makes eating very difficult, particularly in company. For the sake of modesty, The Nosey Chef removes them using a stoning tool. Apologies to the purists. Many recipes add a touch of vanilla to the batter.