Côte de boeuf is exactly the same thing as a single-bone rib of beef. The bone can be trimmed off to create a ribeye steak, which the French call 'entrecôte'. These cuts are all essentially the same thing with different names.
A côte de boeuf is an expensive thing. One of them will cost about £15, but that is not so bad when you remember that it will serve two people easily. A cut of meat this good should be sourced from the best cattle you can get access to. For me, this is grass-fed Aberdeen Angus. You can travel the world eating beef from all corners of the globe, and you will still struggle to beat the quality of grass-fed Angus.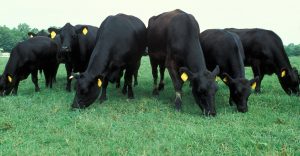 If you happen to have a Netflix subscription, then you can geek out over beef production here:
https://www.netflix.com/watch/80048481
When we were looking for advice on cooking a côte de boeuf, we were delighted to find our Twitter friends Morley Butchers of London top of the heap on Google. The principle is to treat it like any other steak, but to give it a bit of help with an oven. Institut Paul Bocuse Gastronomique, normally the mothership of technique, skips the oven, but I think that is a recipe for disaster.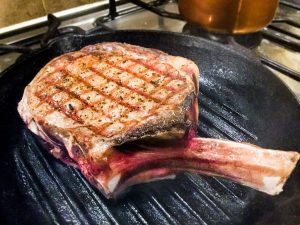 Morley Butchers can be found at 23 Broadway Parade, Crouch End, London, N8 9DE.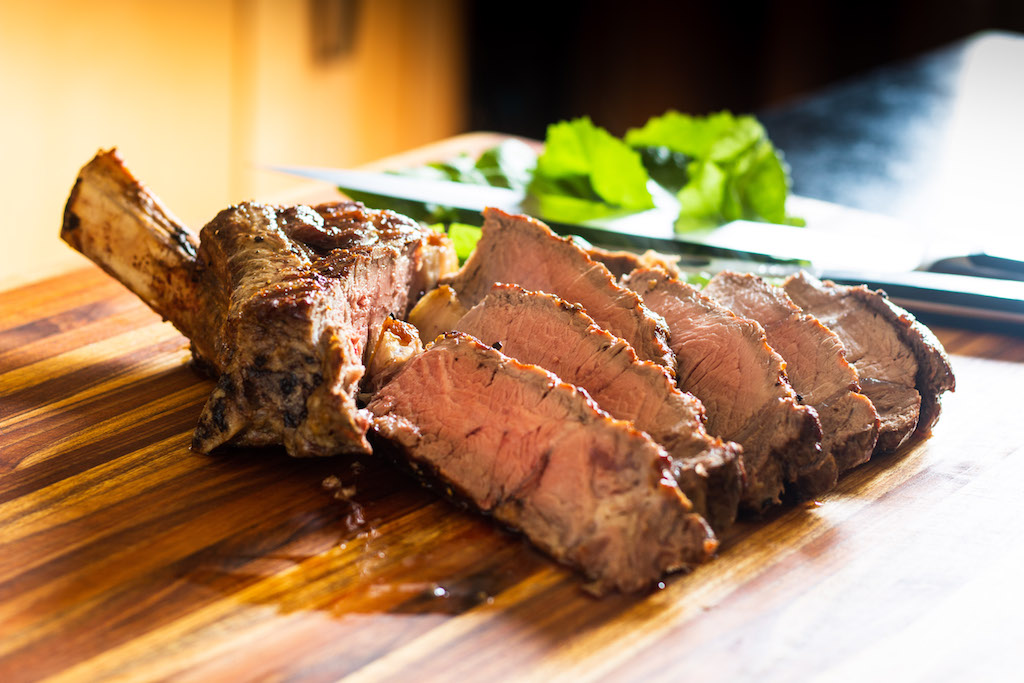 Print Recipe
Ingredients
1 côte de boeuf

2 tbsp olive oil

Sea salt and freshly ground black pepper
Instructions
1
Ensure that the beef is up to room temperature by pulling it out of refrigeration for an hour before cooking.
2
Preheat an oven to 220˚C.
3
Drizzle both sides of the beef with olive oil and spread over with a brush. Season liberally with black pepper and sea salt.
4
Heat a griddle pan until very hot. Place the beef in the pan and sear on high for 4 minutes. You are looking for a good crust and well-defined griddle stripes. Turn the steak over and cook the other side for 4 mins.
5
Put the pan directly in the centre of oven and roast for 15 minutes for rare, and a further 5 mins for medium rare. Use a meat probe to determine doneness. For medium rare, you need to take the beef out when the centre is 40˚C. The meat will continue to cook and reach 54˚C while resting. Rest for 10–20 mins uncovered before carving, checking the internal temperature as you go.
Notes
A cut as good as côte de boeuf does not need any frippery. Serve with chips and a salad. Plop some horseradish on the side. If you want an interesting flavour, nestle two branches of lovage either side of the meat while it is cooking.