If the British have three food traditions that the rest of the World tag us with, they are fish and chips, curry and the English Sunday roast dinner with all the trimmings. So much do the British love their Sunday roast, the French are apt to call us 'Le rosbifs.' This strangest of insults dates back to the 18th Century, originally as a deferential nod by the French to the fact that the Brits had nailed the cooking of beef. So, like 'Le weekend' (which infuriates French linguists no end), le rosbif became part of the French language. Then, in 1850, the British author William Makepeace Thackeray wrote in The Virginians, "Only my white cockade and coat had saved me from the fate which the other canaille of Rosbifs had deservedly met with." In this usage, Rosbifs was being used to describe all Englishmen, and from here on we have the term being used as an insult. However, the English take this on the chin because we call the French 'frogs,' and, thanks to the scything humour of the US cartoon show The Simpsons, we also have 'cheese-eating surrender monkeys.'
The English roast dinner is actually not terribly English at all. Britain, as it sits in the middle of the sea, surrounded on three sides by the curved arm of Europe, has been invaded more times than Jenna Jameson. This makes us a mongrel nation that has soaked up influences and traditions from all over the place. It was the Romans who gave the Anglo-Saxons the multi-modal cooking methods (sauté, simmer, roast etc.) that makes it possible to produce a slap-up roast. And cooking methods have moved on from there too. If you really want to nail the cooking of a beef joint in 2017, then you have to look to the technique of sous vide.
The technique of slow-cooking vacuum packed ('under vacuum,' or 'sous vide') food at low temperatures is rapidly gaining traction. Restaurants have been doing it for years, generally as a follow-on from work by Dr Bruno Goussault in 1971. This technique has now made it into domestic kitchens, and all of the people I know who are really into their cooking have a sous vide rig. Goussault is currently the chief scientist for Cuisine Solutions. The Cuisine Solutions web site claims that Goussault invented and pioneered the technique of sous vide cooking. Goussault now makes good coin teaching chefs the art of sous vide, and his organisation puts him at the top of the family tree of sous vide chefs.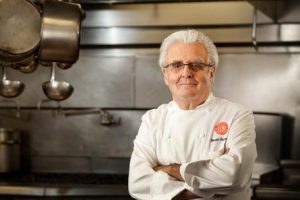 However, as might have guessed, The Nosey Chef has done a bit more poking around on the origin of sous vide and has found a bit more back story. Goussault may have made sous vide a practical means of cooking food, but he had clearly done his reading. Back in 1799, the American-born, British physicist Sir Benjamin Thompson (aka Count Rumford), a specialist in thermodynamics, theorised that it might be possible to cook meat at a low temperature for a long time to achieve a perfect level of doneness. Thompson is on record as having cooked one spectacular shoulder of mutton, which he wrote about it in one of his essays.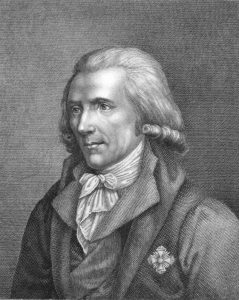 In the article, Thompson describes a wild moment of kitchen experimentation in which he he put a tough, old sheep joint in a drying machine running at 212˚F. After 3 hours, the Count prodded the mutton and found it to be woefully undercooked. Pissed off and angry at his apparent failure, he went home, and left his shoulder of mutton to the mercy of the cook maids. Critically Thompson left the joint in the dryer. The maids came in the next day, and removed the joint from the machine and started to work out how to recover its dignity for cooking. Unbelievably, they found it to be perfectly cooked.

Sadly, it seems that Sir Benjamin didn't take this idea any further, and never built a catering-specific sous vide rig. So, the technique of low temperature cooking (which at this point did not include any vacuum packing, so was not technically 'sous vide') languished untested in the scientific literature for 150 years.
The story of sous vide is then picked up in the 1970s. Bruno Gaussault started playing with sous vide at around the same time as Georges Pralus of the three-Michelin-starred Troisgros restaurant in Roanne, France. Pralus was struggling with the fact that foie gras, which was and remains eye-wateringly expensive, would shrink to half its size under cooking and become deformed. Pralus tried wrapping his foie gras in plastic to get rid of the air, and then cooking it in a water bath. Of course, that worked, and he invented sous vide independently of Goussault.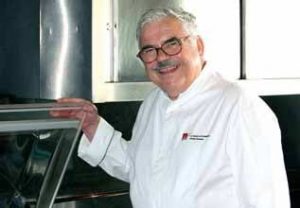 Both chefs tooted their own sous vide trumpets for a while before joining forces in the 1980s to get sous vide approved by the French health authorities as a certified means of not killing people.
The Nosey Chef has already written on the science of sous vide and how to get started for the least outlay in our article on venison steak. It simply leaves me to say that topside of beef sous vide is the greatest damn beef a human being can eat, but it has one drawback – you need to think about how the chuff you are going to get a gravy when your meat is trapped in a warm condom. To this end, we suggest roasting beef offcuts and bone in a roasting tin with onions and using the caramelised residue from that to make a traditional pan gravy.
In the UK, the traditional accompaniment to roast beef is Yorkshire puddings. Back in the days of widespread poverty and serfdom, Yorkshire puddings were cooked as a means of soaking up and using beef or mutton dripping that would fall from a meat joint as it was cooked. The pudding ingredients, usually flour and eggs, were placed in a tray below the meat and baked as the fat dripped into the batter. Butter was added to start the process, and the pan was regularly shaken to combine the meat fat with the other ingredients.
Traditionally, Yorkshire pudding was served as a first course to bulk up the diners on cheap ingredients to make the expensive meat go further. In modern British cooking, 'Yorkies' are served alongside beef. It is generally unusual to serve Yorkies with meat other than beef, although many restaurants shrug this tradition and serve them with chicken et al. I just think that is plain lazy menu creation.
Getting a Yorkshire pudding to rise can be a bit of a dark art. The most critical thing is that the batter is poured into hot oil. Jamie Oliver adds baking powder, which means he may self-immolate if he actually enters Yorkshire. An extra egg can also help with the rise. The Royal Society of Chemistry has stated that a Yorkshire pudding is not done if it does not rise to 4 inches height. The recipe we use to use is in Prue Leith's Cookery Bible. We switched to this recipe after one from Gary Rhodes inexplicably stopped working one afternoon. However, we have recently switched once again. The method we use now comes from Lee Frost of WH Frost Butchers in Chorlton, Manchester. This uses a volumetric method, and it is completely foolproof.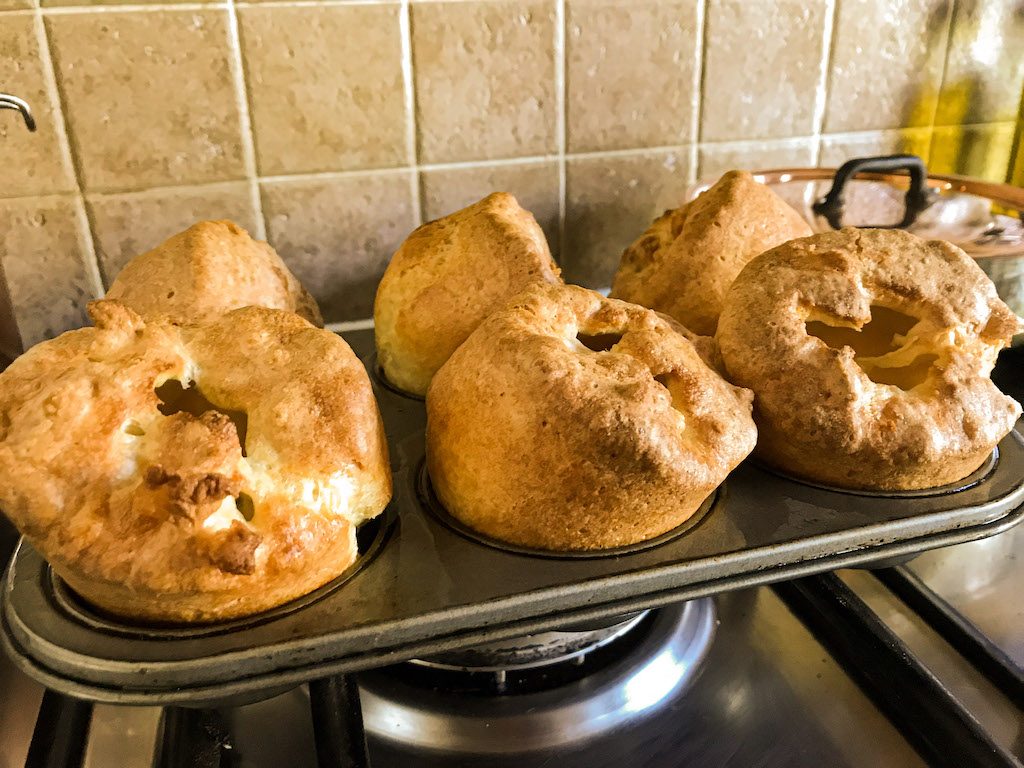 Our beef was supplied by Mac Burnham's, 5 High St, Chapel-en-le-Frith, High Peak, Derbyshire SK23 0HD, UK. Mrs Nosey North made the puddings.
In the United States, you can order foods ready-prepared for sous vide from Ajay Narain and Marc Rasic of First Chop. It was they who put us onto the tale of Count Rumford.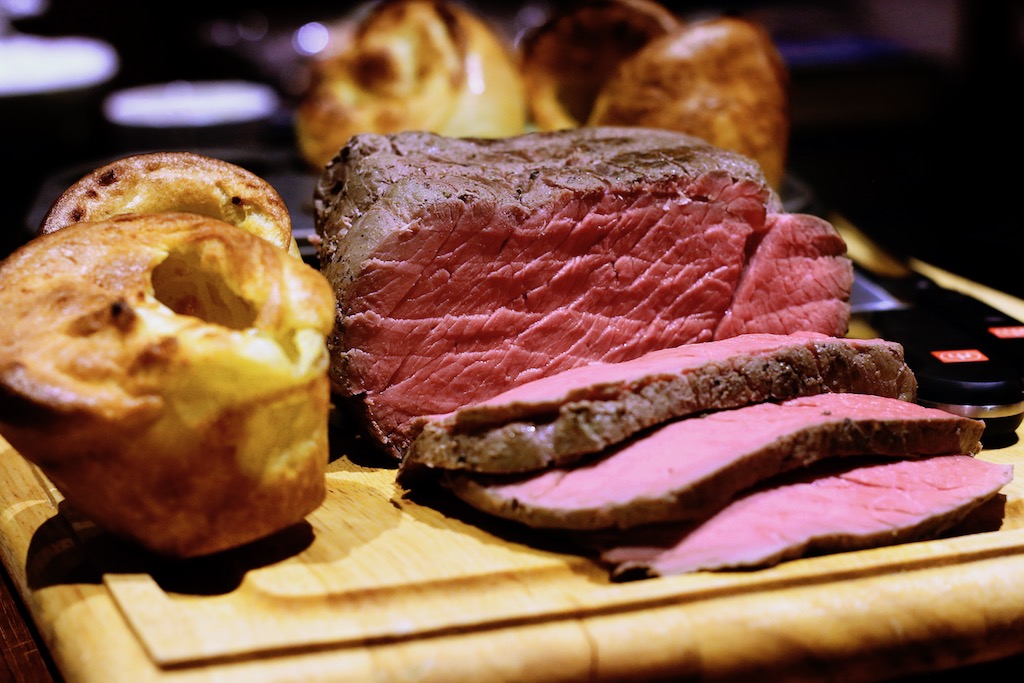 Print Recipe
Topside of beef sous vide with Yorkshire puddings
Ingredients
For the beef:

6lb beef topside roasting joint

A collection of fresh, woody herbs (e.g. rosemary, bay and thyme)

1 slug of olive oil

Freshly ground black pepper and sea salt

50g butter

For the Yorkshire puddings:

3 eggs and then the same volume in milk and the same volume again in plain flour

A large pinch of salt

Beef dripping or goose dripping (see notes)
Instructions
1
Set a sous vide apparatus to 56˚C.
2
Heat 25g butter in a frying pan until foaming. Season the beef and sear the it on all sides in the hot butter. Place the beef in a vacuum bag with the herbs and a drizzle of olive oil. Vacuum seal and place in the water bath for at least 7 hours, ideally 9 hours.
3
For the puddings, heat an oven to 200˚
4
Combine all the batter ingredients and whisk by hand until smooth. Rest the batter for as long as is practical.
5
Remove the beef from the bag. Heat another 25g of butter in a frying pan and re-sear the beef until you have a good browned crust. Do not be tempted to use the bag juices – they will be rank.
6
Rest the beef for 15 minutes under foil before carving.
7
Heat blobs (about 1 tsp each) of the the dripping in the wells of a muffin tin until very hot. Pour in the batter to two thirds depth. and bake in the oven for 15–20 mins. Add a few minutes longer if the puddings need more colour.
8
Serve the beef carved with the puddings. See notes above for gravy.
Notes
We have had some rightful criticism here over the need to state where the drippings come from. If you sous vide beef, then you cannot collect drippings to cook your Yorkies in. In any case, a topside or silverside will not really yield enough drippings to provide the fat for the puddings. But, you can buy the dripping from most supermarkets. Neutral oil will do. Goose fat is a level up. Beef dripping is where you need it to be if you are not catering for someone who does not eat red meat, as I frequently do.